Happy summer, tea lovers!
The hot months are the perfect time to experiment with icing your favorite teas. We've got brewing instructions and techniques always available on our website (visit: tearunners.com/iced), and we're also including some teas this month that are particularly great iced.

Most of the teas in your subscription boxes are from the 2021 harvest. It truly doesn't get much fresher than that!

We've also gotten a jump on the fall with some fantastic new tea ware coming your way soon, as well as a fresh new look to your tea pouches.

Happy sipping
~ Tea Runners
---
Customize Your July Box
Get more of the kinds of teas you love in your box by requesting customizations.
(Customization is not available to Amazon subscribers.)
Customization now closed for renewals. All new members can customize their first box within 24 hours of placing their orders. 
---
Switch Boxes
If you would like to switch from one box to another - for next month only or for all remaining boxes - please click the button below.
All switch requests must be received before the 1st of the month.
---
Zheng Shan Xiao Zhong
Cucumber Lime Oolong
Peach Ginger Detox Gold
Mystic Mint
Zheng Shan Xiao Zhong
Assamica Gold Needle
Ceylon Black
Tart Peach Black
Mystic Mint
Tulsi Orange Cranberry Ginger
Hibiscus Berry
Mandela Masala
Zheng Shan Xiao Zhong
Hairy Crab
Long Mei Yunnan Green Tea
Imperial Red
Zheng Shan Xiao Zhong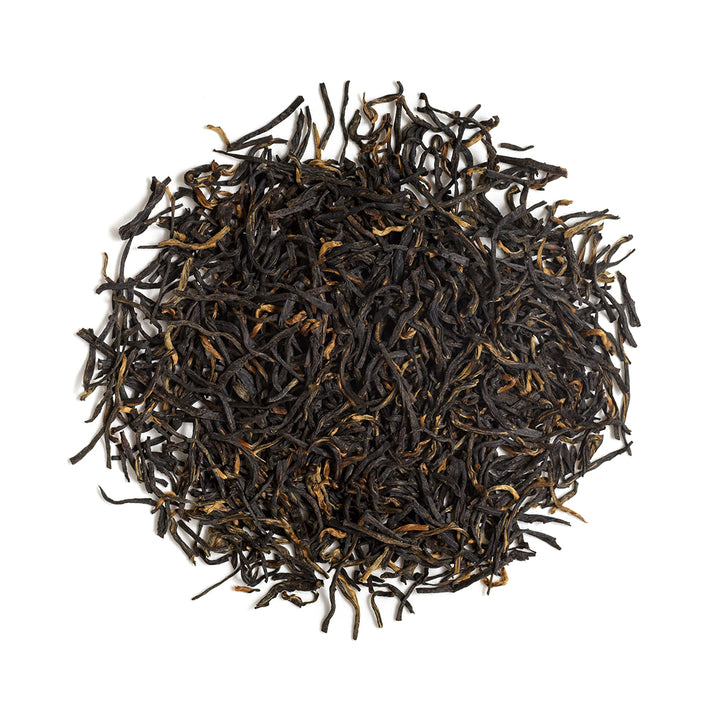 Although often heavily smoked and used to make Lapsang Souchong, this Zheng Shan Xiao Zhong ("Wu Yi Mountain Small Tea Plant") is processed in the traditional style of black tea and has notes of dark chocolate with a surprisingly sweet finish.
Great black teas like this one don't require additives like milk and sugar to enhance their deliciousness, as their sophisticated and enigmatic personalities sing harmoniously on their own.
Spring 2023 Harvest.
Ingredients: Black tea.
Origin: Fujian, China
Caffeine: MED-HIGH
---
Peach Ginger Detox Gold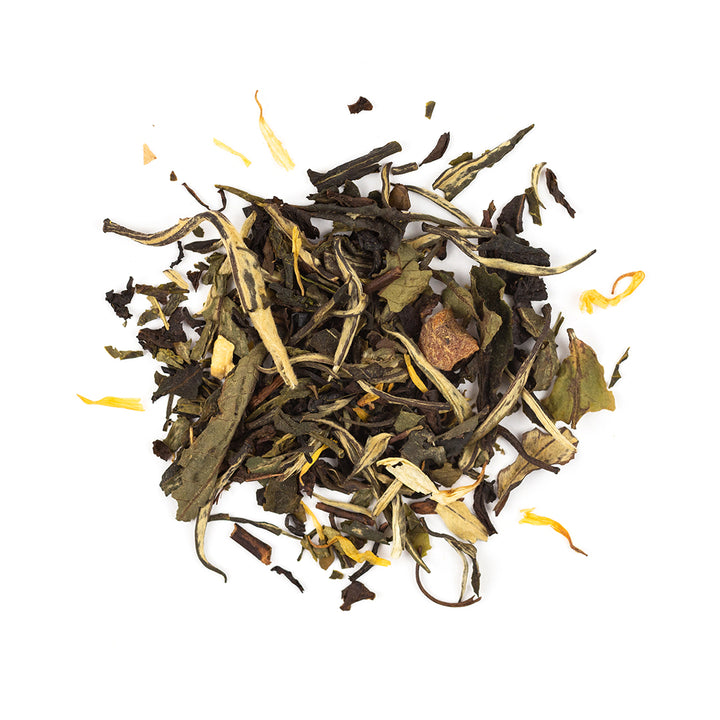 Global Tea Championship Winner
1st Place, Flavored Green Tea
This tea is a detoxifying blend of the finest top grade white tea, silver needles and Formosa oolong, blended with ginger and peach bits for added addictive sipping.

This magical tea will boost your metabolism and immune system, give you glowing skin, decrease nausea, and even give you some pep in your step when it comes to jet lag.
Ingredients: Green tea, white tea, oolong tea, yellow marigold flowers, dried peach bits, ginger root, and natural flavoring.
Origin: Multiple Origin Blend
Caffeine: LOW-MED

---
Mystic Mint
This seemingly simple blend of peppermint, cardamom, and licorice root combine to form a deep and uplifting complexity to refresh your spirits.
Savor the sweet notes of basil with a slight hint of clove as you relax and digest after a meal, or as an uncaffeinated night cap to settle the body for sleep.
If you think you don't like caffeine-free teas, mystic mint may change your tune.
Ingredients: Peppermint, cardamom, licorice root, essential basil and clove leaf oils.
Origin: Multiple Origin Blend
Caffeine: CAFFEINE-FREE

---
Assamica Gold Needle
Assamica Gold Needle is a pure Assamica tea from the world-famous Yunnan region in China.

Rich, bold, and sweet with notes of dark chocolate, malt, and baked goods. It might even remind you of a chocolate chip cookie!

The flavor is very sweet, but there is a slight mineral astringency to counter it. The depth and thick viscous texture of the tea and the heavy sugarcane aroma makes for a delightful experience.

Spring 2023 Harvest.
Ingredients: Black tea.
Origin: Simao county, Yunnan, China
Caffeine: MED-HIGH
---
Long Mei Yunnan Green Tea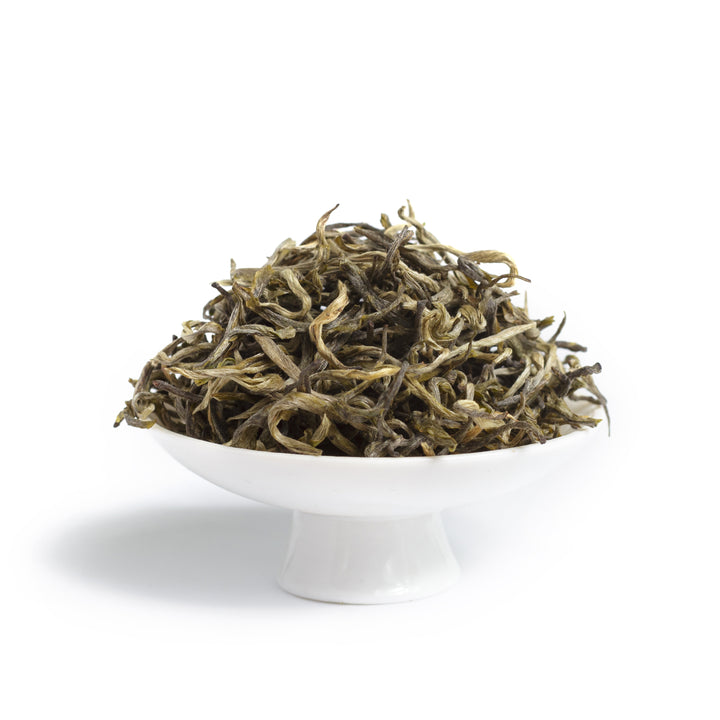 This high-quality green tea comes from the high-altitude area of Simao. This tea is only picked twice a year when its buds are small, resulting in a light and delicate tea with deliciously nutty notes.

Be sure not to over steep, as this tea is best enjoyed in its prime.

Spring 2022 Harvest.
Ingredients: Green tea.
Origin: Yunnan, China
Caffeine: LOW-MED
---
Hibiscus Berry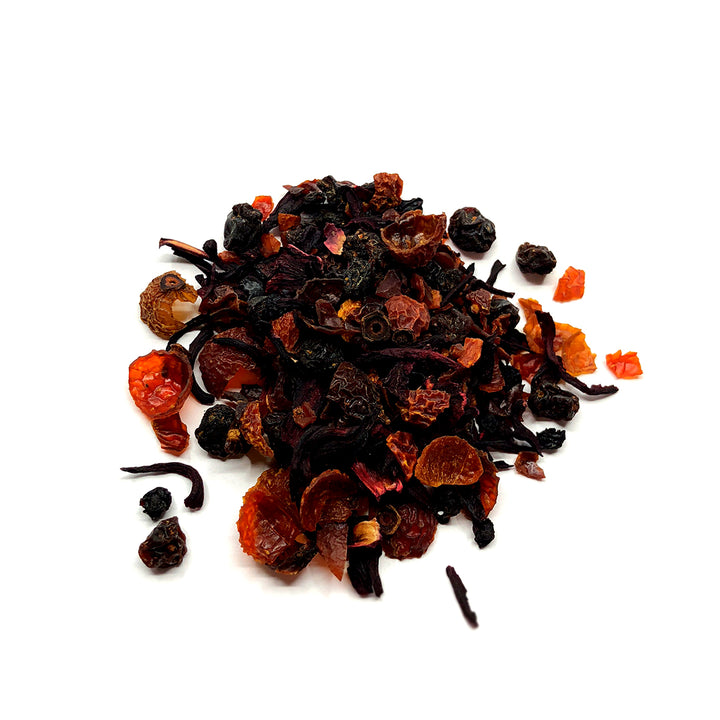 A caffeine-free blend of floral and fruity notes with the tartness of hibiscus and elderberries to balance its sweetness, this herbal infusion lusciously quenches the palate.
Rosehips and essential orange oil complement the piquancy of tangy current and crisp apple.
Have it hot, or serve it over ice for a sugar-free fruit punch.
Ingredients: Rosehips, hibiscus flowers, currants, apples, elderberries, natural blueberry flavor, essential orange oil, natural mango flavor.
Origin: Multiple Origin Blend
Caffeine: CAFFEINE-FREE

---
Mandela Masala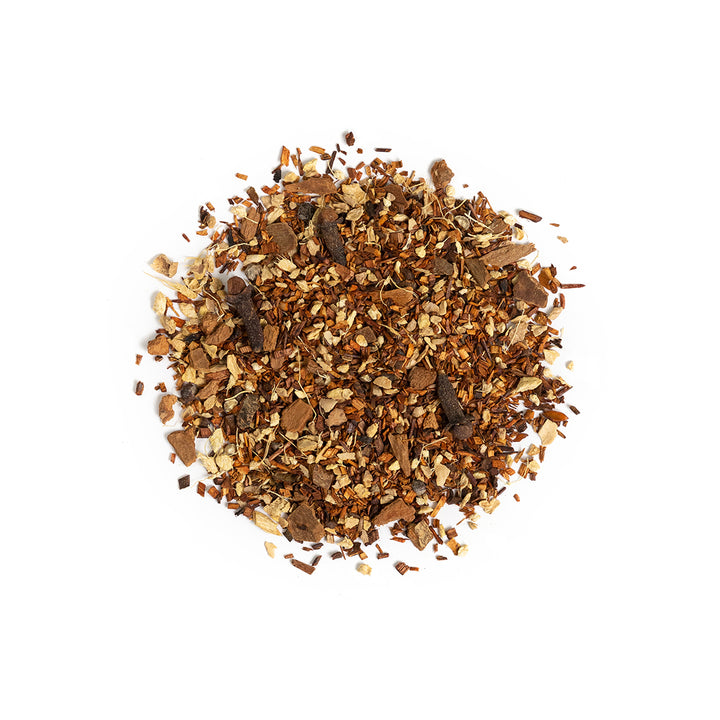 Global Tea Championship Winner
3rd Place, Blended Rooibos

Masala Chai is a blend of black tea and aromatic spices originating from the Indian subcontinent. It has gained worldwide popularity and can be found in today's largest coffee and tea chains.

Mandela Masala substitutes black tea with rooibos and honeybush, but delivers the same lovely chai experience. Beautifully enhanced with warm whole milk.


Ingredients: Rooibos, honeybush, black pepper, cardamom, cinnamon, clove, and ginger.
Origin: Multiple Origin Blend
Caffeine CAFFEINE-FREE
---
Hairy Crab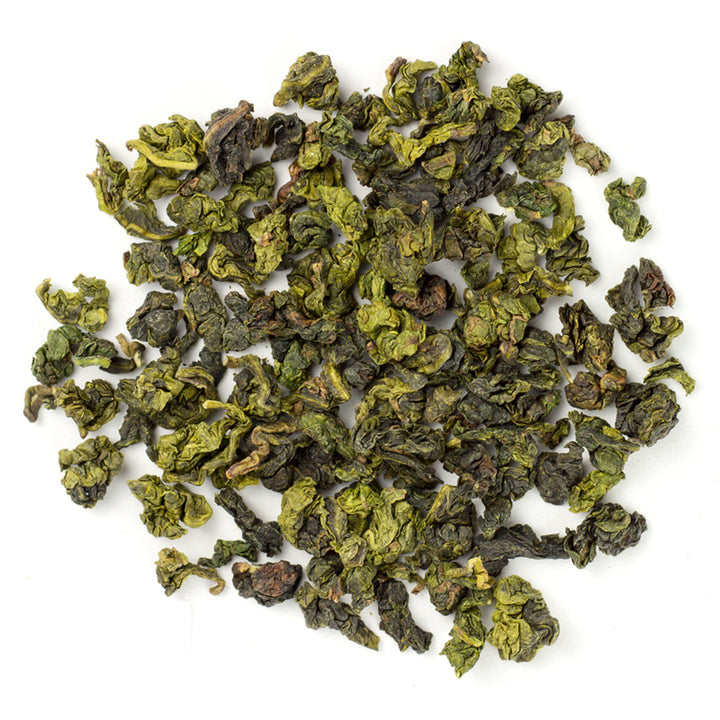 Named for the fine hairs on the back of its leaves, this milky oolong unfurls to a deep and aromatic liquor. The leaves have been plucked during spring and then lightly oxidized, resulting in a delicate and refreshing tea with loads of character. With its bright notes of juicy peach, this oolong is equally delicious served hot or iced.



Ingredients: Oolong tea.
Origin: Guangdong, China
Caffeine Content: MED
---
Imperial Red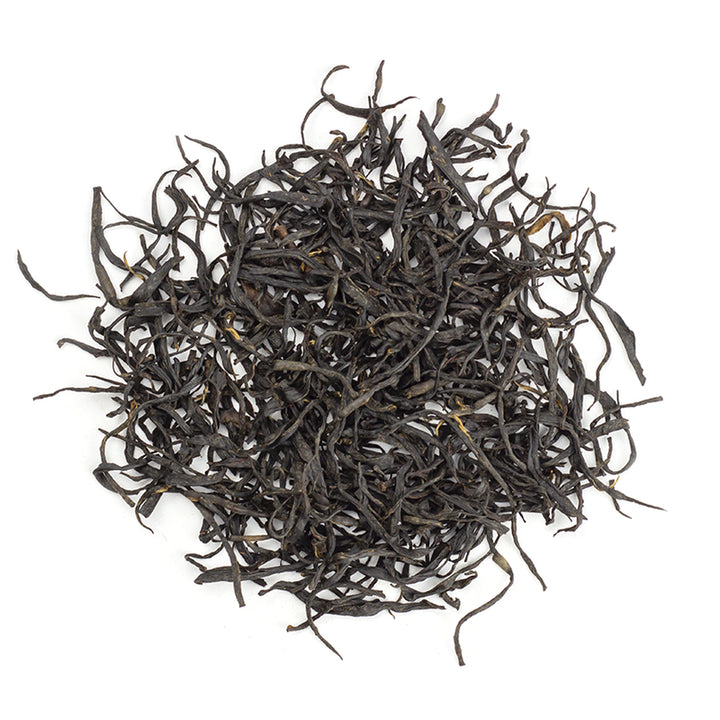 Imperial Red is a masterfully handcrafted small-batch single origin black tea with tasting notes characteristic of black teas from the WuYi Mountains - hints of cocoa, molasses, malt, and fruit with a natural sweetness that lingers on the palate.

This tea is roasted in bamboo baskets over charcoal fires and handmade, giving it a lovely appearance.

Imperial Red is an intriguing tea with complex flavors and a delicious aroma.


Ingredients: Black tea
Origin: Fujian, China
Caffeine: MED-HIGH
---
Ceylon Black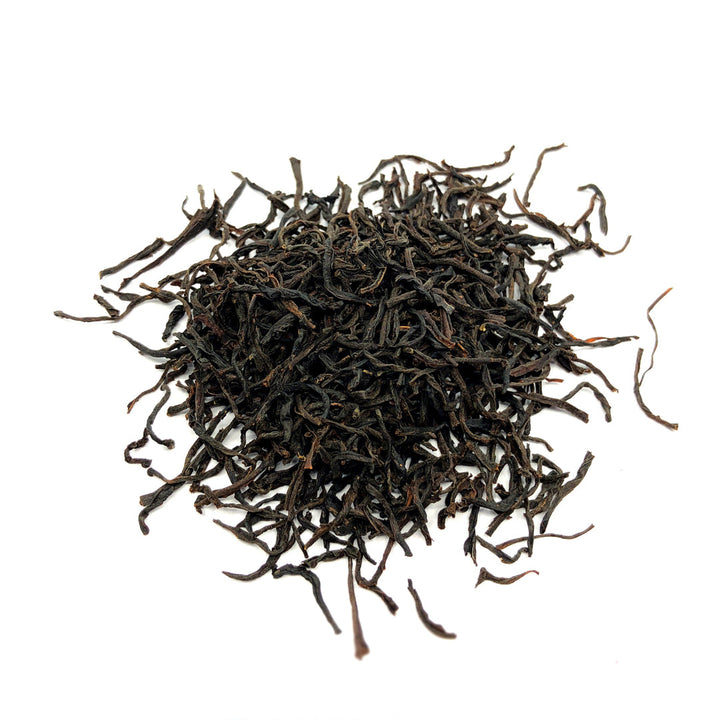 Gold Standard Award
Specialty Tea Association


This exceptional Sri Lankan black tea is a bright and pungent yet refined offering from Lumbini estate, one of our very favorite tea providers.
It brews to a brilliant copper hue, enticing with the aroma of roasted stone fruit and enlivening the palate with a delightful refreshing briskness.
One sip will tell you why it was awarded the Gold Standard by the Specialty Tea Association.
Ingredients: Black tea
Origin: Ruhuna, Sri, Lanka
Caffeine: MED-HIGH

---
---
Additional Customization Options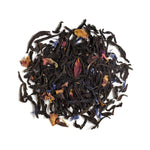 Savannah Sunrise
A juicy black tea flavored with peach, orange, cranberry, and more.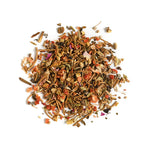 Valerian Dream
A masterful blend of exotic spices create this relaxing caffeine-free treat.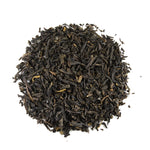 Russian Caravan
A blend of pu-erh, assam, oolong, and lapsang souchong. A delight for lovers of smoked black tea!
Raspberry Green Tea
Green tea gets a pungent punch from juicy raspberry, making this one equally delicious hot or iced.
Cranberry Peach Green
Beautifully bright and refreshing, this tea can make a blended green tea lover out of anyone.
High Mountain Red
Pure black tea from Yunnan with notes of caramel, honey, sweet potatoes, and malt. (2022 harvest)
Imperial Grade Green Snails
First flush green tea rolled into into little green snails. Slightly astringent, slightly sweet. Depth and complex.
Early Spring Snow Buds White Tea
2021 harvest white tea from Yunnan. Deliciously soft and sweet!
---