Hello Friends,
We're very pleased to announce that Tea Runners has been chosen as a 2022 Finalist for a Cube Award from SUBTA, the most prestigious awards organization in the subscription industry. We were nominated in the competitive 'Best Food Subscription' category alongside well-known brands like HelloFresh. Voting is privately done by the SUBTA organization, so we can't ask you to vote, but it's great to be recognized!

The 2022 harvest teas are on their way and will be showing up in your subscription boxes soon. We're also very close to launching our shiny new subscription platform as we strive toward our goal of having the most flexible and customizable tea subscription on the market.

~ Tea Runners
---
Customize Your May Box
Get more of the kinds of teas you love in your box by requesting customizations.
(Customization is not available to Amazon subscribers.)
Customization now closed for renewals. All new members can customize their first box within 24 hours of placing their orders. 
---
Switch Boxes
If you would like to switch from one box to another - for next month only or for all remaining boxes - please click the button below.
All switch requests must be received before the 1st of the month.
---
Jalinga Estate Assam
Strawberry Peach Pu-erh
Butterfly Mango Dragon Fruit White
Snickerdoodle Rooibos
Jalinga Estate Assam
Fruit Aroma Yixing Black Tea
Kathmandu Cosmos
Vietnamese Ancient Tree
Sacred Tulsi Spiced Rose
Coconut Crush Chai
Turmeric Chai
Snickerdoodle Rooibos
Golden Buddha
Fruit Aroma Black
Zhe Lan Xiang "Orchid Fragrance" Oolong
Bancha
Snickerdoodle Rooibos
This caffeine-free delight oozes with the scent of fresh warm cookies, its green rooibos leaves swirling with cinnamon pieces and sweet blackberry leaf.
Brewing to an amber cup, this delicious tea aids in digestion while feeling like a treat, making this an ideal end to your day.
Ingredients: Green rooibos, cinnamon pieces, sweet blackberry leaf and flavoring.
Origin: Multiple Origin Blend
Caffeine: CAFFEINE-FREE
---
Strawberry Peach Pu-erh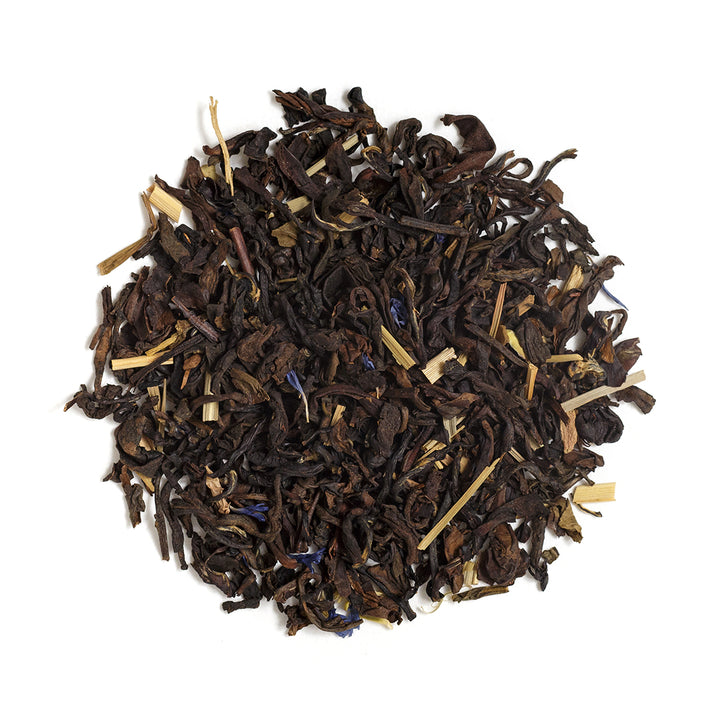 Global Tea Championship Winner
3rd Place, Flavored Pu-erh/Dark


This gorgeous blend of velvety oolong, energy spiking Yerba Mate, and strawberry-peach infused pu-erh has just the right amount of strength and sweetness to create a harmonious sip that will leave you feeling awakened and restored. A bold, fruity, and well-balanced tea.
Ingredients: Pu-erh tea, oolong tea, green tea, yerba mate, rooibos, ginseng, lemon, strawberries, blueberries, peach bits, and natural flavoring.
Origin: Multiple Origin Blend
Caffeine: HIGH

---
Jalinga Estate Assam
From the one and only carbon-neutral tea farm in the world comes this brisk and malty black tea sure to brighten and invigorate your mornings.
Assam tea is consumed in India as a traditional type breakfast tea, and its strong and pungent flavor has become well-loved around the globe, proven by the leaves being used in sturdy Irish breakfast teas.
Ingredients: Black tea.
Origin: Assam, India
Caffeine: HIGH

---
Golden Buddha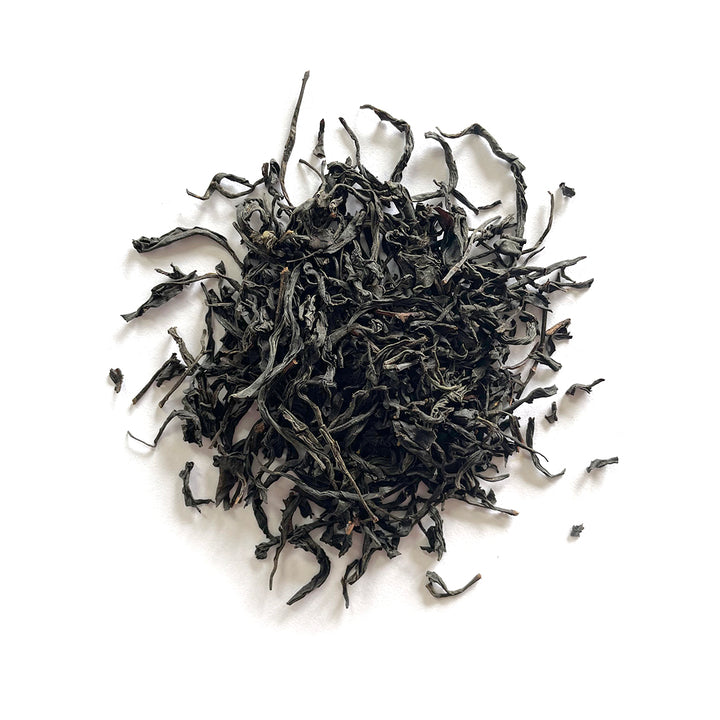 Fujian black tea is one of our favorite types of traditional Chinese tea, and this one does not disappoint. Its robust and hearty with tobacco notes and a tart balance of dried apricot and raisin, while being balanced enough to be pleasantly smooth in its finish. This tea is great brewed on its own, or made creamy with the addition of milk.

Ingredients: Black tea
Origin: Fujian, China
Caffeine: HIGH
---
Coconut Crush Chai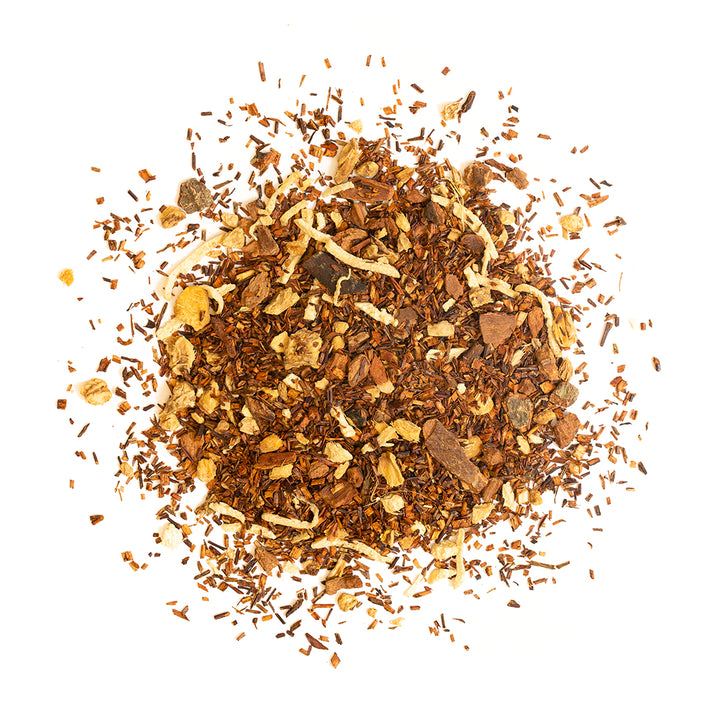 A tropical twist on a traditional chai, this spicy and tummy warming tea is infused with shredded coconut and soothing ginger root. The swirling aromas of sweet Indian spices entice the palate while the calming properties of South African rooibos make this caffeine-free blend a treat sure to end the day on a high note.
Ingredients: Rooibos, ginger root, cinnamon, shredded coconut, ginger coconut and vanilla flavoring.
Origin: Multiple Origin Blend
Caffeine: CAFFEINE-FREE
---
Turmeric Chai
Like chai but don't want the caffeine? This mouthwatering blend of traditional chai has notes like cardamom and ginger mixed with toasted coconut and vanilla bean is a heady and wildly flavorful offering.
The pungency of turmeric lends a warming and spicy boost to this herbal concoction bursting with personality.
Ingredients: Coconut, turmeric, ginger root, cardamom, cinnamon, sarsaparilla root, vanilla bean, black pepper, natural lychee flavor, natural rose extract.
Origin: Multiple Origin Blend
Caffeine: CAFFEINE-FREE

---
Kathmandu Cosmos
A stunning chai that is pleasing to the taste buds. This gorgeously crafted blend is a combination of only the finest golden tipped leaves and an intoxicatingly heady spice mixture that at once conveys traditional chai notes of cinnamon, cardamom and clove while guiding the senses to an incredibly smooth finish on the palate.
Ingredients: Black tea, cinnamon bark, cinnamon leaf, orange peel, ginger, black cardamom, lemongrass.
Origin: Panchthar, Phidim, Nepal
Caffeine: MED-HIGH
---
Zhe Lan Xiang "Orchid Fragrance" Oolong
Grown at 1000 meters in the Phoenix Mountains, the leaves of this tea are shrouded in clouds until late morning, when they're basked in the hot sun for the rest of the afternoon. It brews with springy notes of tangy peach nectar, all at once refreshing and velvety rich on the palate.
Ingredients: Oolong tea
Origin: Guangdong, China
Caffeine: MED
---
Sacred Tulsi Spiced Rose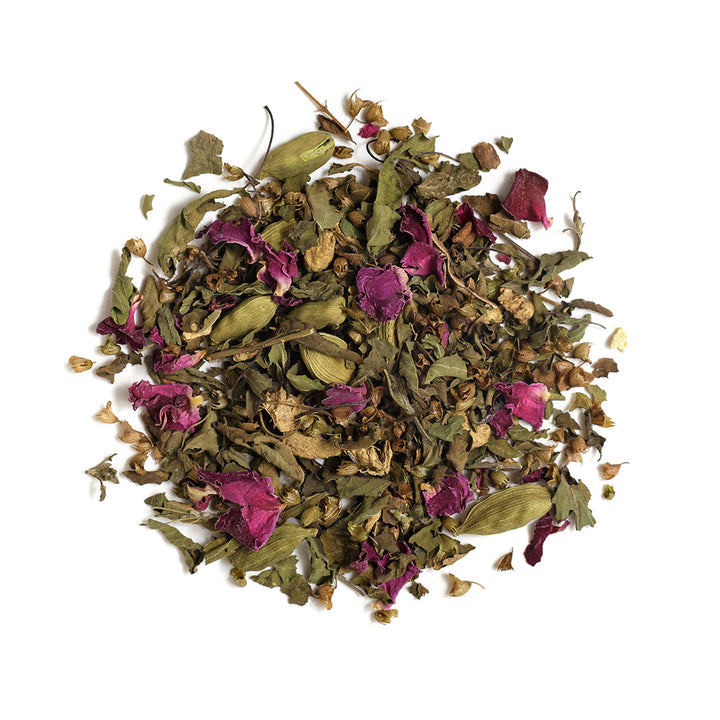 Inspired by the ancient tradition of Ayurveda, this luxurious and relaxing blend sings with ginger, cardamom, and cinnamon, while the addition of rose petals adds a fragrant grandeur. Tulsi is a natural stress relief herb with a basil-like flavor, sure to be enjoyed at any time of day, but especially soothing in the evenings. Enjoy its light golden infusion on its own or with a bit of honey to make it further decadent.
Ingredients: Holy basil (tulsi), cardamom, ginger, cinnamon, rose petals
Origin: Multiple Origin Blend
Caffeine: CAFFEINE-FREE

---
Vietnamese Ancient Tree
This majestic and highly unusual black tea brews to a rich and hearty cup dripping with notes of molasses and malt. This tea gets its name from the wild, ancient tea trees bearing its leaves in the north Vietnam province of Yen Bai.
These trees have been tended for hundreds of years, and you can taste the expertise and care that goes into the harvesting of these beautiful long, dark leaves.
Ingredients: Black tea.
Origin: Yen Bai, Vietnam
Caffeine: MED

---
Bancha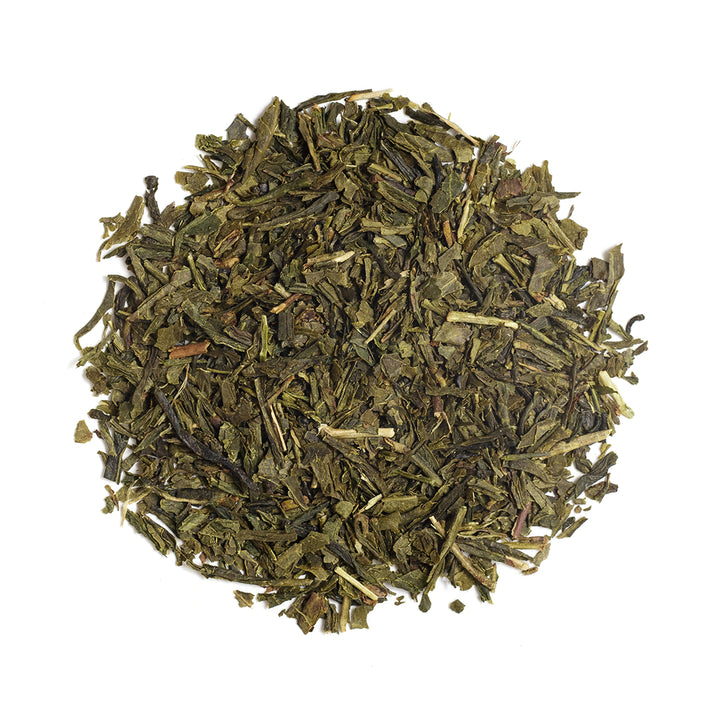 This Japanese green tea is made from the autumn harvest, resulting in a refreshing and well-rounded flavor full of roasted nuts and a mild sweetness.
This tea quenches the palate and brightens your day with a low but steady caffeine profile, making it the perfect tea to enjoy for any occasion, hot or iced.


Ingredients: Green tea.
Origin: Kagoshima, Japan
Caffeine: LOW-MED
---
---
Additional Customization Options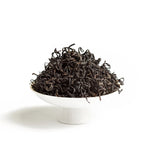 Classic Laoshan Black
One of our absolute favorite teas. A unique black tea with a distinct dark chocolate bite. 2022 Harvest.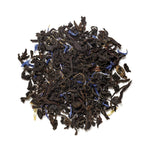 Earl Grey Creme
An award-winning Earl Grey. Creamy and smooth. Very popular!
Early Spring Snow Buds White Tea
2021 harvest white tea from Yunnan. Deliciously soft and sweet!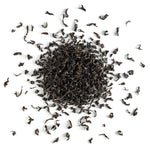 English Breakfast
A blend of high-grade assam, ceylon, and keemun black teas makes this a beloved English Breakfast.
Golden Mao Feng
An earthy and woodsy black tea with notes of cane sugar.
Heavenly Golden Elixir
Caffeine-free herbal blend from a small award-winning Canadian tea company.
Jade Cloud
Three styles of green teas (roasted, baked, and steamed) blend to create a unique tea that is lively & smooth, savory & sweet!
Nile River Valley Chamomile
Egyptian chamomile blossoms, regarded as the best quality on the market.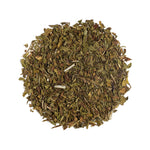 Pacific Peppermint
Pure peppermint leaves from Washington state. A very clean and satisfying herbal tea for a peppermint lover.
Tangerine Pear Green
A perfect balance of tart and sweet flavors with a green tea base. Great hot or iced!
---