Hello Tea Lovers!
One of the best parts about the fall, besides the crisp weather and cozy days, is Black Friday sales! Mark your calendars for ours from November 24-29, where we'll be offering big discounts on everything, including teas, teaware, and subscriptions. It's the best way to stock up on gifts!

Speaking of gifts, it's also time to start thinking about the Christmas holidays! We've upped our Christmas Gift options this year and truly have something for every tea lover in your life. We will be offering new gift baskets, digital gift cards sent conveniently to your inbox, and beautiful physical gift cards you can slide under the tree for that special someone to open in person.

And of course, our most popular gift of all: subscriptions! Your gift recipient can customize every single box, see a history of all the teas they've received, record their favorites within their profile, pause/skip shipments, and more.

Watch for announcements via email when our Christmas Gift Options become available in early November. 

Happy sipping!
~Tea Runners
---
Customize Your November Box
Get more of the kinds of teas you love in your box by requesting customizations.
(Customization is not available to Amazon subscribers.)
Customization now closed for renewals. All new members can customize their first box on checkout.
---
Switch Boxes
If you would like to switch from one box to another - for next month only or for all remaining boxes - please click the button below.
All switch requests must be received before the 1st of the month.
---
Keemun Black
Green Tea Mint
Roasted Chestnut
Cranberry Spice
Keemun Black
Earl Grey Supreme
Roasted Chestnut
Irish Breakfast
Cranberry Spice
Snickerdoodle Rooibos
Honeybush
Hibiscus
Keemun Black
Irish Breakfast
Sticky Rice Tuo Cha
Wild Thai Green
Keemun Black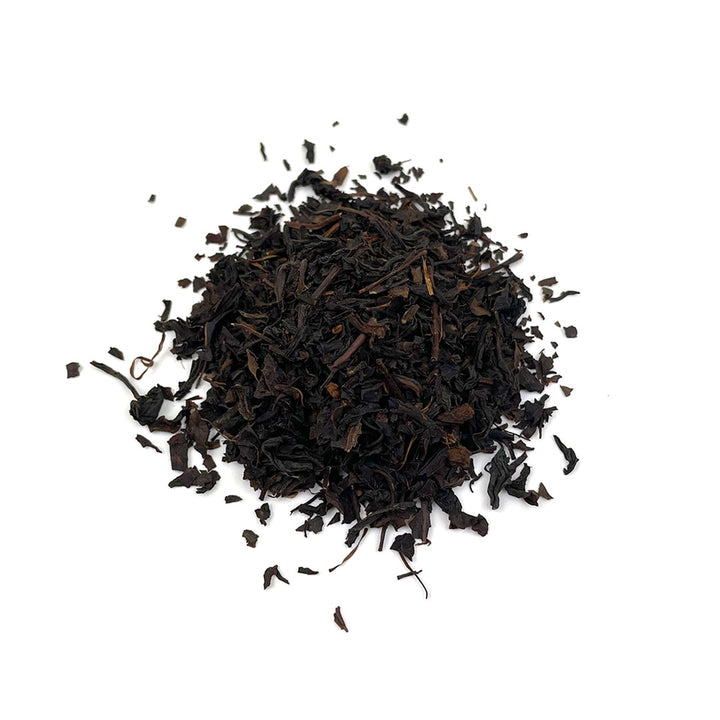 Keemun is among the most famous of Chinese black teas. It steeps to a fiery amber, red liquor with a light smoky aroma. The flavor is rich and toasty with mineral notes and a clean, mellow light orchid finish.
A perfect "anytime" black tea that is excellent on its own or with milk and sugar.
Spring 2022 harvest.
Ingredients: Black tea
Origin: Qimen country, Anhui, China
Caffeine: HIGH

---
Green Tea Mint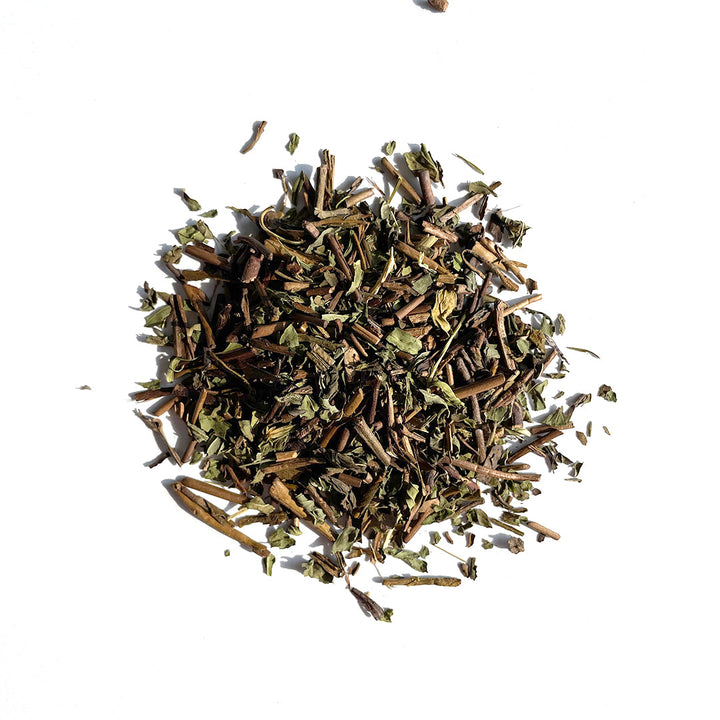 This delicious and refreshing tea is a simple blend of roasted green teas and peppermint from Washington State. It is mellow and toasty, surely to remind you of mint chocolate.

A delicious tea for after a meal!
Ingredients: Organic green tea, organic peppermint.
Origin: Multiple Origin Blend
Caffeine: LOW
---
Roasted Chestnut Black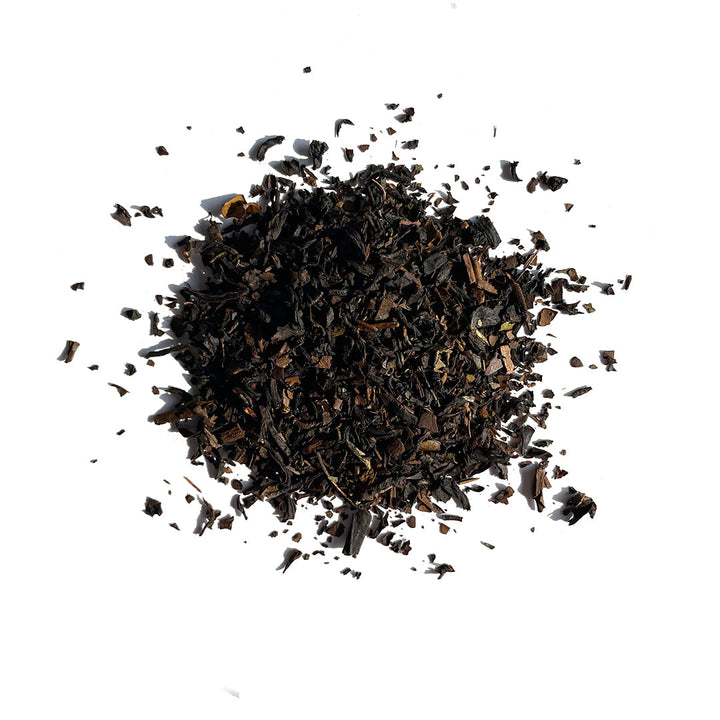 This nutty and delicious tea's base is a combo of the ultimate pick me up: strong black tea, green tea, and Yerba maté.
While steeping, its aroma fills the air with toasted chestnut, and on the palate it's at once deep and strong with a sweet silkiness.
A great fall weather tea.
Ingredients: Black tea, yerba maté, green tea, natural & artificial flavor
Origin: Multiple Origin Blend
Caffeine: HIGH
---
Hibiscus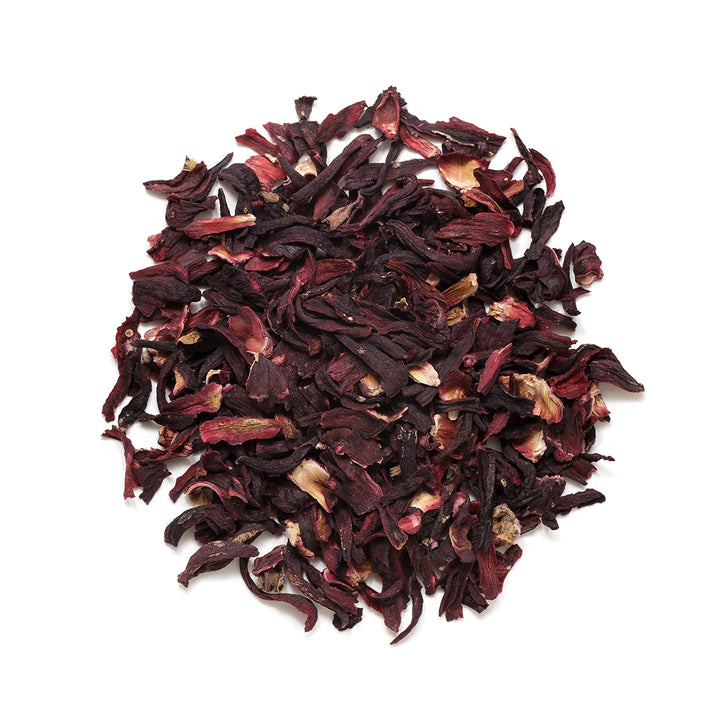 Citrusy and tart with a pungent jamminess, this bright and vibrant herbal tea is equally delicious hot or iced. Its liquid steeps to a rich crimson with a sharp cranberry bite and just enough orangey sweetness to balance it out.

Hibiscus is used in many drink recipes and as the base for many herbal teas but makes a delicious herbal treat on its own.
Hibiscus tea, also known as Karkade, is very popular in Africa and is believed to have been a favorite of ancient Egyptian Pharaohs.
Ingredients: Hibiscus.
Origin: Burkina Faso, Africa
Caffeine: CAFFEINE-FREE
---
Cranberry Spice
This herbal is the latest crowd-pleaser in our warehouse, and one sip will tell you why. Tart fruits like cranberry, raspberry, and blackberry are livened up with ginger and lemongrass, while cinnamon and turmeric lend an earthiness to its finish.
A fantastic caffeine-free treat to warm the body up on a cold day.
Ingredients: Clove, raspberry leaf, cinnamon, blackberry leaf, turmeric, natural flavor, ginger root, lemongrass, cranberries.
Origin: Multiple Origin Blend
Caffeine: CAFFEINE-FREE

---
Wild Thai Green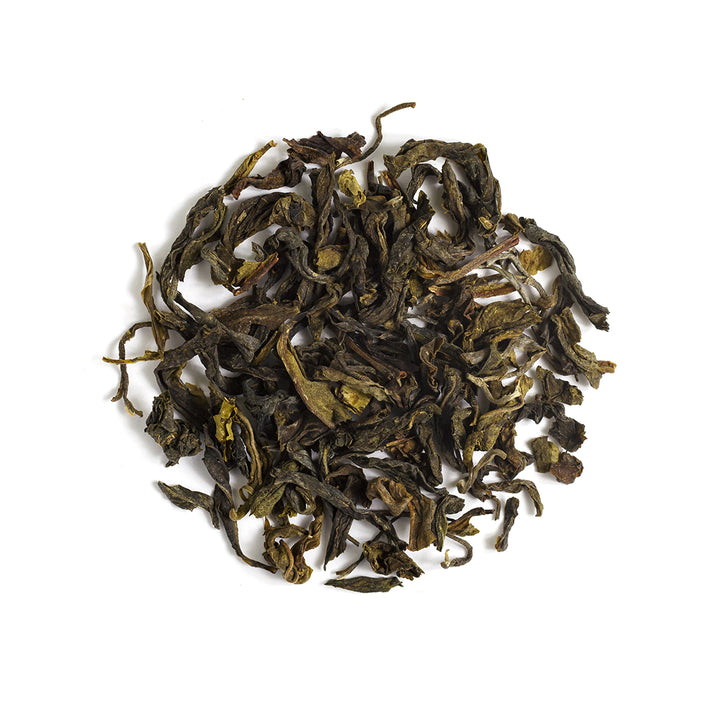 This roasted green tea from Thailand is light and lively with notes of tropical fruit, toasted hazelnut, and honey.
Its wild orchid aroma beautifully scents the room when brewed, and its strength brightens the body and lends some energy to a lethargic afternoon.
A fresh and pleasant green tea to perfectly quench the palate.
Ingredients: Green tea
Origin: Doi Chiang Dao, Thailand
Caffeine: MED

---
Earl Grey Supreme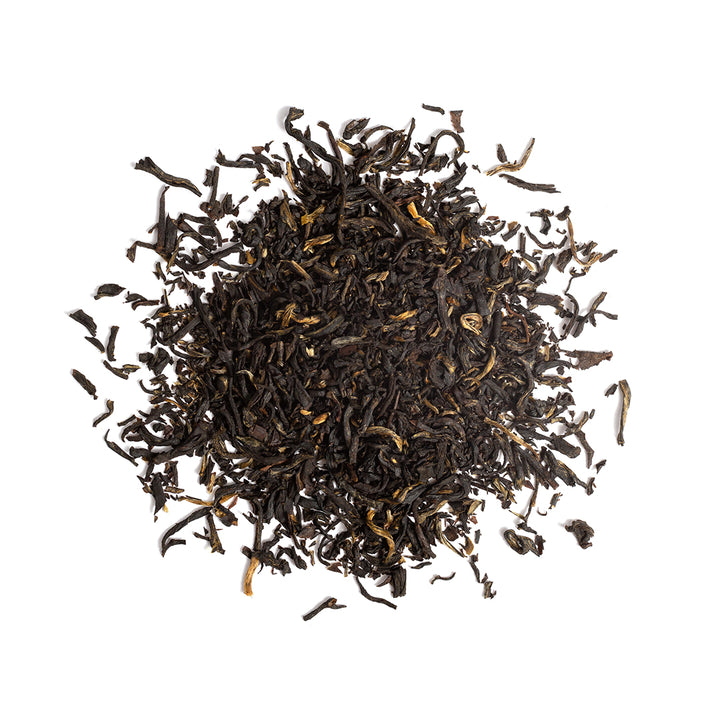 Global Tea Championship Winner

2nd Place, Earl Grey
If you're an earl grey lover or simply love an invigorating cup of black citrus tea, this Earl Grey Supreme is going to be your new favorite.
Top grade Yunnan black tea leaves are infused with the oils of bergamot citrus made at the first pressing of the year in Calabria, Italy, when its perfume is at its most fragrant.
A rich and floral stunner for the black tea lover.
Ingredients: Organic black tea, essential bergamot oil.
Origin: Multiple Origin Blend
Caffeine: MEDIUM

---
Irish Breakfast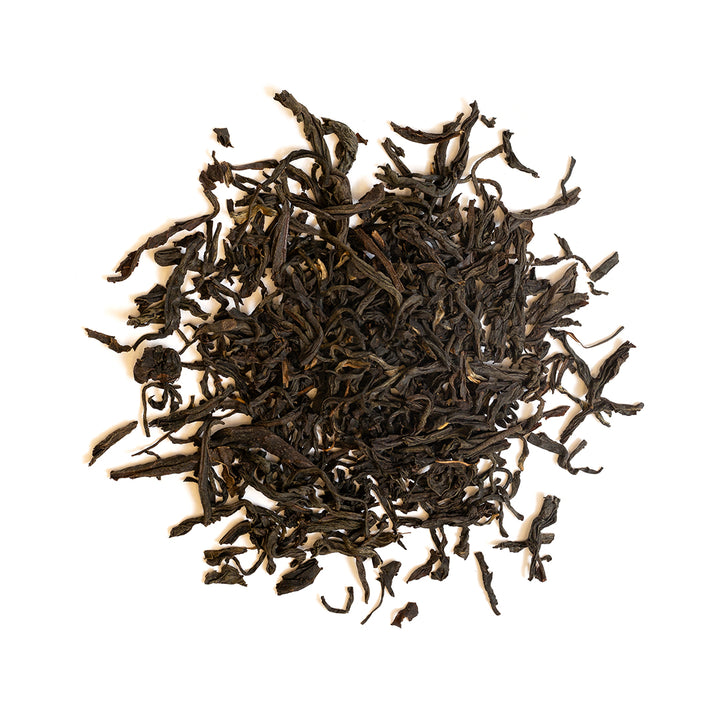 This tea is for the robust breakfast tea drinker. It steeps a heavy, malty, earthy cup of tea that will fire you up in the morning. Full-bodied and richly satisfying on its own, but goes very nicely with milk and sugar.
New Formula: In October 2022 we switched providers on our Irish Breakfast. This new version is much smoother and cleaner than what we previously offered.
Ingredients: Black teas.
Origin: India and Sri Lanka
Caffeine: HIGH

---
Snickerdoodle Rooibos
This caffeine-free delight oozes with the scent of fresh warm cookies, its green rooibos leaves swirling with cinnamon pieces and sweet blackberry leaf.
Brewing to an amber cup, this delicious tea aids in digestion while feeling like a treat, making this an ideal end to your day.
Ingredients: Green rooibos, cinnamon pieces, sweet blackberry leaf and flavoring.
Origin: Multiple Origin Blend
Caffeine: CAFFEINE-FREE
---
Honeybush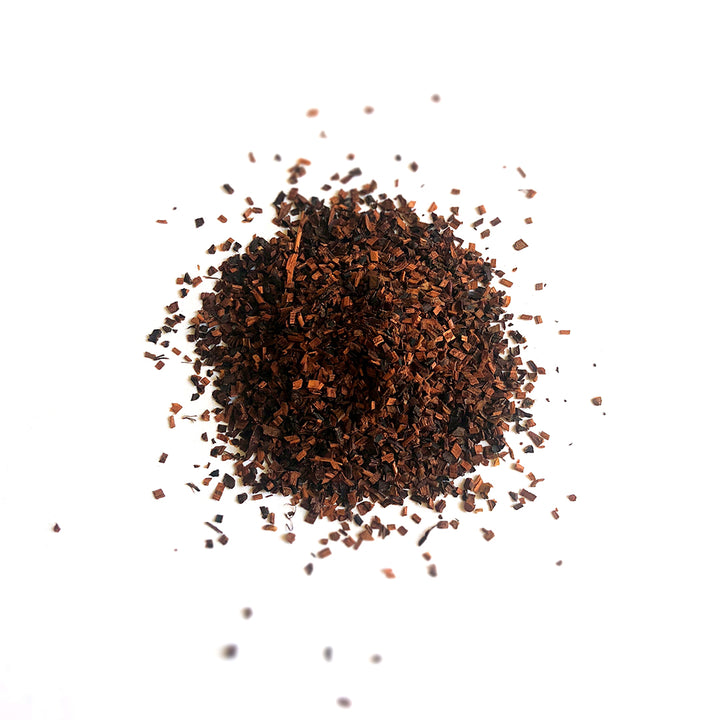 Similar to rooibos, but slightly sweeter and more hearty, honeybush brews a deliciously comforting cup of tea.
Honeybush tea is prepared from the honey-scented Cyclopia plant found in the Cape Mountain regions of South Africa. Its unmistakable notes of hot apricot jam and a refreshing floral sweetness grant this tea a forever favorite in our herbal collection.
Try it the traditional way with milk and sugar, or enjoy it in its pure state to truly appreciate its true wonderful flavors.
Ingredients: Honeybush.
Origin: South Africa
Caffeine: CAFFEINE-FREE

---
---
Additional Customization Options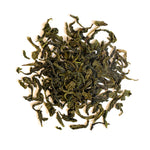 Bao Zhong Royale
A lightly oxidized oolong, rich and buttery, with notes of stone fruit, coconut, and firewood.
Big Red Robe
An oolong with a perfect harmony of minerality with a honey sweetness, a roasted nuttiness, and finished with a floral elegance.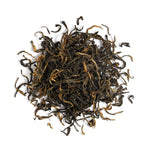 Big Snow Mountain of Mengku Black Tea
High altitude pure black tea from 30-40 year old naturally grown tea plants in Yunnan.
Butterfly Mango Dragon Fruit White
Very popular! Marigold and mango pack a tropical punch in the tea that turns BLUE when steeped!
Cinnamon Plum
A juicy and full-bodied herbal blend that's like biting into a roasted and caramelized plum.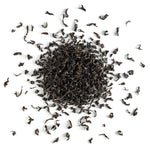 English Breakfast
A blend of high-grade assam, ceylon, and keemun black teas makes this a beloved English Breakfast.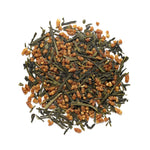 Genmaicha
The classic combo of high grade green tea with roasted sticky rice.
Golden Dawn Oolong
A beautifully aromatic oolong tea with a bright, mineral character and lots of floral notes.
Luscious Lemon
For the lemon lovers! Lemon peel, lemongrass, lemon balm and lemon verbena, and natural herbal lemon flavor.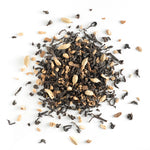 Mumbai Chai
An award-winning blend of carefully selected spices and high-quality Assam black tea.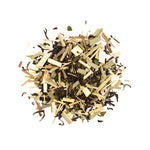 Orange Jasmine Blossom
Jasmine green tea with juicy notes of sweet orange blossom and fresh lemongrass.
Raspberry Green Tea
Green tea gets a pungent punch from juicy raspberry, making this one equally delicious hot or iced.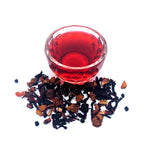 Red Berries
A tart and soothing berry and fruit blend, great both hot or iced.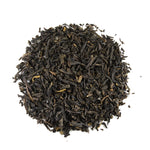 Russian Caravan
A blend of pu-erh, assam, oolong, and lapsang souchong. A delight for lovers of smoked black tea!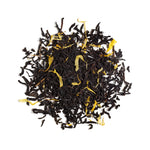 Salty Caramel Pumpkin Black
A Tea Runners favorite! Flavored black tea oozing with sweet and salty caramel goodness with savory pumpkin.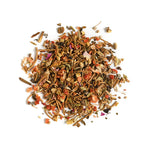 Valerian Dream
A masterful blend of exotic spices create this relaxing caffeine-free treat.
White Pearls
First flush peony silver needles delicately handcrafted into tiny pearls. Spring 2023 harvest.
Zhe Lan Xiang "Orchid Fragrance" Oolong
High grade oolong with springy notes of tangy peach nectar. Refreshing and velvety rich!
---