Happy April, tea lovers!
We have begun placing our orders for fresh 2021 harvest teas and you will start seeing those in our line up soon. Teas that were literally picked last week are in transit to our warehouse in Washington. 
Our web store is well-stocked, and we will have 30+ more teas added to our store in April, including some new teas for our Elite Tea section.
Many of you have been asking when our Easy Brew Glass Teapots will become available -- we recently placed an order for 3000 teapots and our best guess on when they will be available for purchase is June.
Happy Easter!
~ Tea Runners
APR 12: Some teas changed due to limited availability.
---
Customize Your April Box
Get more of the kinds of teas you love in your box by requesting customizations.
(Customization is not available to Amazon subscribers.)
Customization now closed for renewals. All new members can customize their first box within 24 hours of placing their orders. 
---
Switch Boxes
If you would like to switch from one box to another - for next month only or for all remaining boxes - please click the button below.
All switch requests must be received before the 1st of the month.
---
Earl Grey Lavender
Blue Mountain Black
Imperial Grade Yunnan Yellow
Lavender Raspberry Honeybush
Earl Grey Lavender
Blue Mountain Black
Russian Caravan
Gong Fu Black
Lavender Raspberry Honeybush
Chamomile Medley
Ginger Lime Rooibos
Heart Chakra Yogi Tea
Nepalese Ruby Black Tea
Imperial Grade Golden Bud
White Pearls
Jade Spring
Lavender Raspberry Honeybush

Global Tea Championship Winner
3rd Place, Blended Herbal


This delightful caffeine-free treat is rich in good-for-you antioxidants. Its sweetness is pleasantly cut with tart raspberry, creating a perfect balance on the palate.
Fragrant and calming lavender adds a sophistication to this tea, further enhancing its place as part of the ideal bed time ritual.
Ingredients: Honeybush, lavender petals, & natural flavoring.
Origin: Multiple Origin Blend
Caffeine: CAFFEINE-FREE

---
Earl Grey Lavender
Here we have a welcomingly different twist on a classic. With citrusy bergamot pressed from real fruit and flowers, and the intoxicating fragrance of organic lavender blossoms, the Earl Grey Lavender is an elegant wake-me-up tea in the morning.
One of our most popular teas!

Ingredients: Organic black tea, organic lavender flowers, essential bergamot oil, natural lavender oil extract.
Origin: Multiple Origin Blend
Caffeine: MED
---
White Pearls
White teas are picked in early spring from the youngest shoots of the plant where the mild natural sweetness of new growth is most concentrated.

These first flush peony silver needles are delicately handcrafted into the shape of tiny pearls. White pearls of this exquisite quality are in high demand and becoming exceedingly rare.

With its soft mouth feel and cotton candy sweetness, white teas reflect all of nature's goodness. A perfect daytime tea.
2023 Spring Harvest.
Ingredients: White tea
Origin: Fujian, China
Caffeine: MED
---
Russian Caravan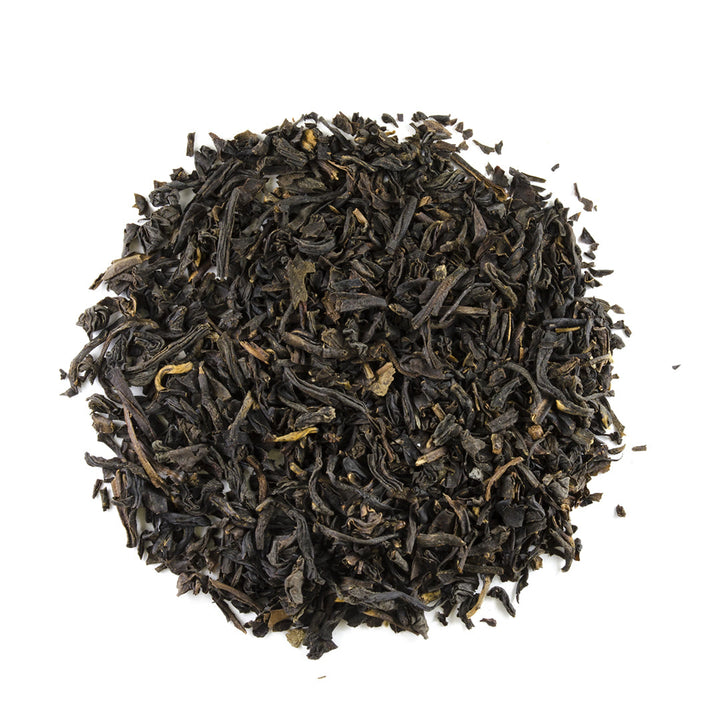 Named after the historic practice of teas from China reaching Russia via caravans of camels, this strong black tea is a forward and bold worldly blend. Assam packs a punch while dark oolong creates a smooth refinement. Puerh loads it with further depth and body while a dash of lapsang souchong adds a the smoke.
A delicious cup for those who like a smoked tea!
Ingredients: Smoked black tea, oolong tea, pu-erh tea.
Origin: China and India
Caffeine: HIGH
---
Nepalese Ruby Black Tea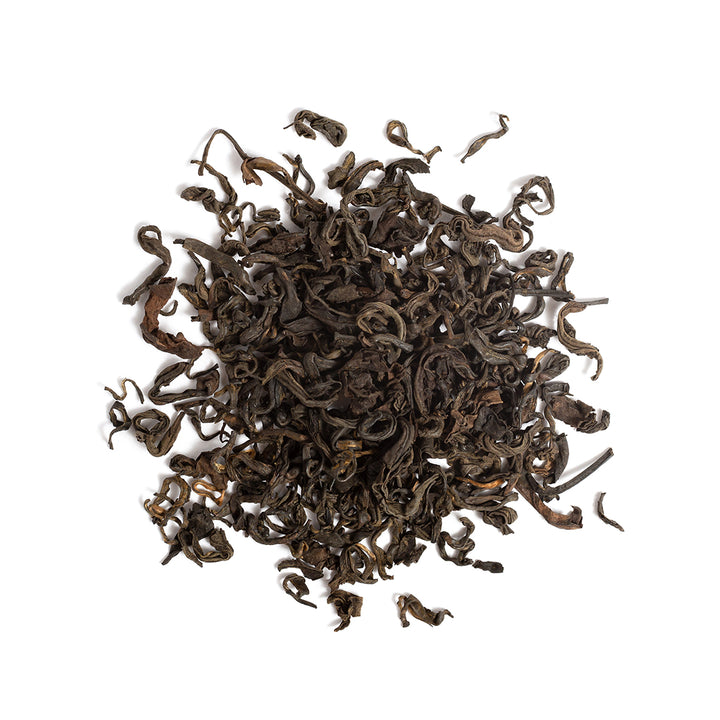 This rare artisan small-batch tea is carefully rolled to give it a fine twist, then completely oxidized for up to 26 hours at an elevation of 6500+ ft. The constant flow of mist in the air at this elevation makes oxidation slow, allowing the artisan tea producer to achieve maximum desired color and aroma. It is then dried and matured with time and perfection.

Ruby Black is an excellent morning tea, lively and uplifting with stone fruit aromas and notes of raisin, roasted pecans, and chocolate.
Ingredients: Black tea.
Origin: Ilam region, Nepal
Caffeine Content: Med-High
*Note: This tea was formerly listed as Lhotse Black and Ruby Black.
---
Imperial Grade Yunnan Yellow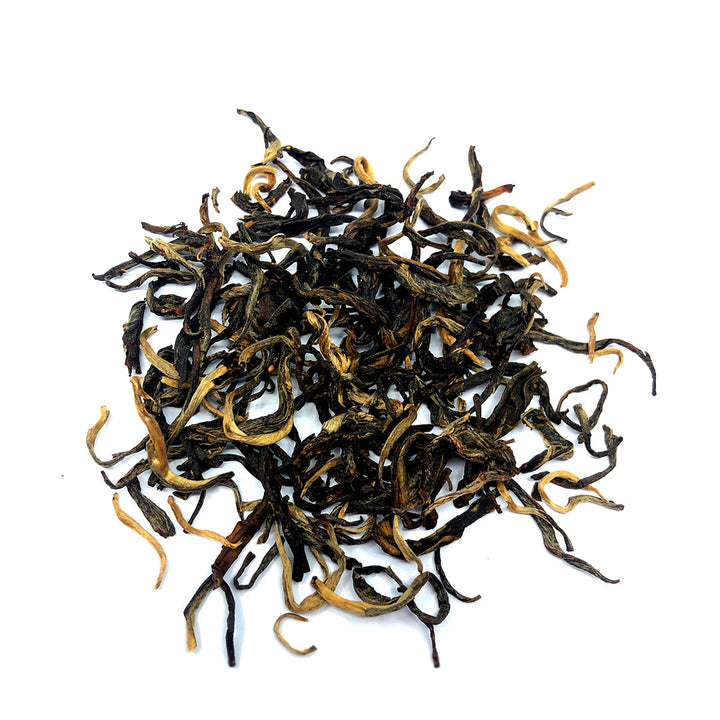 Yellow tea is the rarest of the six classes of tea and only produced in China. It is not commonly found in the North American market.

It is produced in a similar manner to black tea, with sun withering, rolling, oxidation and drying, but the main difference is the sun withering and oxidation stages are much shorter. The result is a lovely tea with a sweet, clean, bright, and floral taste - like a green tea without the grassiness.

Ingredients: Yellow tea.
Origin: Simao, Yunnan, China
Caffeine: MED
---
Gong Fu Black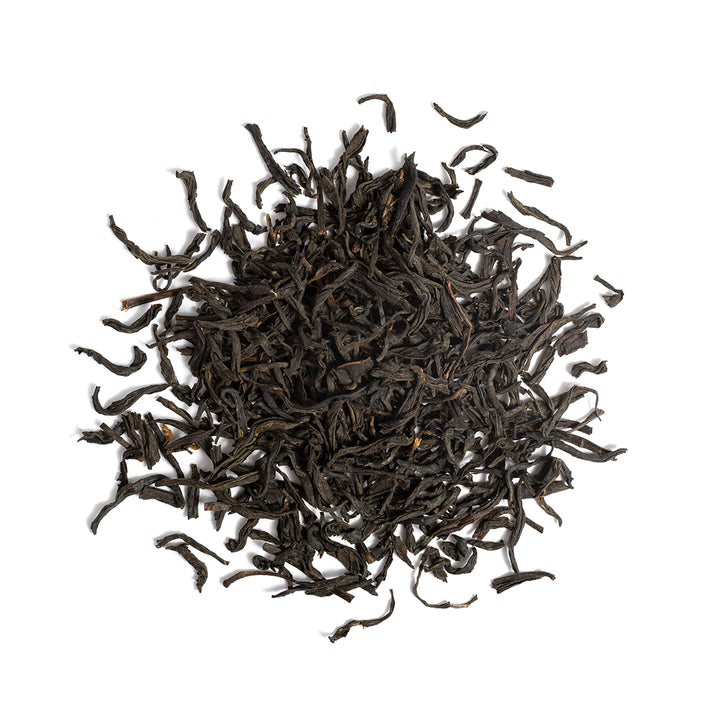 Harvested in the spring in the WuYi Mountains, this elegant black tea is a great choice for first thing in the morning, or for any time of day when your mind needs refreshing. Its initial taste is soft and sweet, with a cloying pungency sneaking up in its finish.
We love its fruity liveliness, with the richness of molasses and caramel to round out its body.
Enjoy this one over several steeps, noting its different complexities each time.
Ingredients: Black tea.
Origin: Fujian, China
Caffeine: MED-HIGH

---
Blue Mountain Black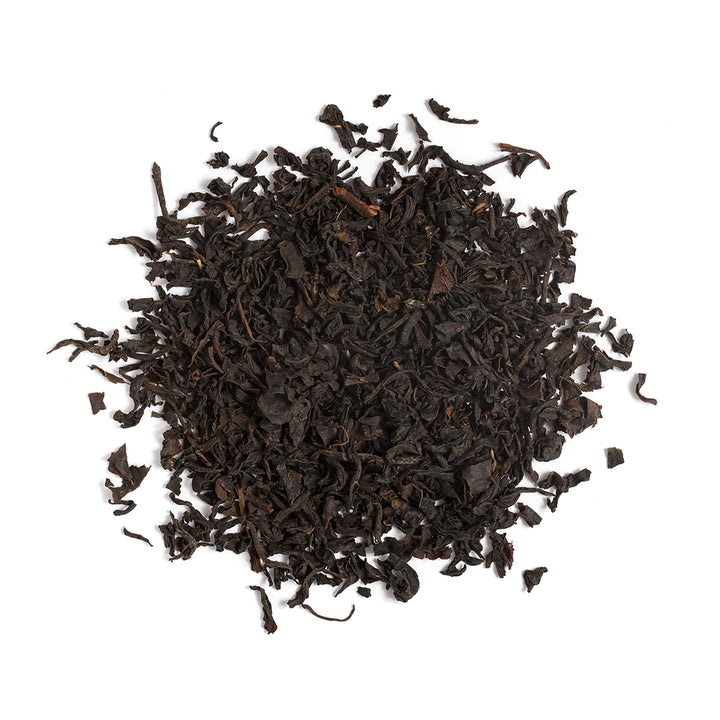 The Nilgiri tea-growing region in southern India is mostly known for producing strong, bold black teas, similar to the Ceylon black teas of neighboring Sri Lanka, but with their own unique flavors. At up to 8000 ft above sea level, it is one of the highest-elevation tea growing regions in the world, and one of the most beautiful.

Blue Mountain Black is an exquisite treat with a unique and worldly flavor profile, sure to become a favorite.
Ingredients: Black tea
Origin: Nilgiri, India
Caffeine: HIGH
---
Chamomile Medley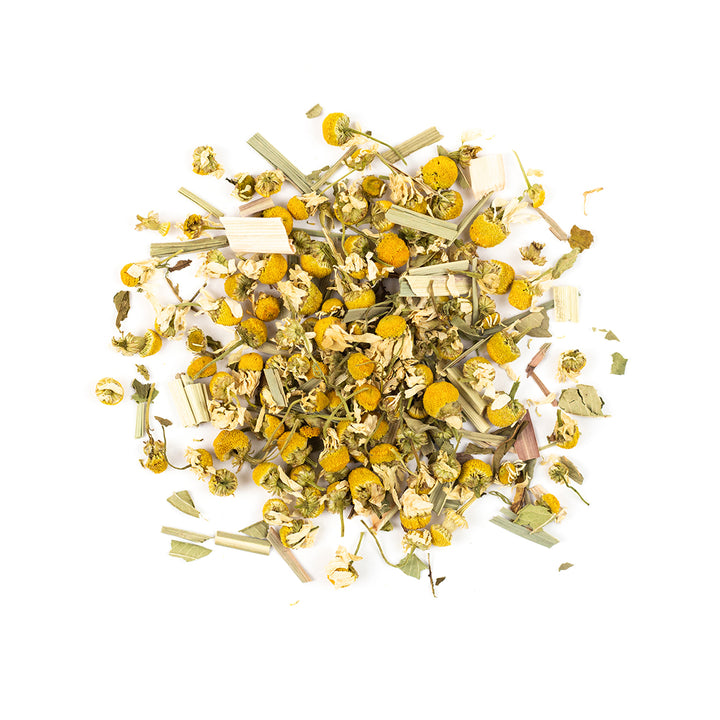 This soothing but striking chamomile blend is an expert pairing of Croatian chamomile blossoms, refreshing spearmint, lemon verbena, and the sharpness of lemongrass.
We love the floral notes of this tea balanced with the pungency of tangy citrus, a welcome surprise to the palate.
A very relaxing tea!
Ingredients: Organic chamomile flowers, organic lemongrass, organic lemon verbena, organic spearmint.
Origin: Multiple Origin Blend
Caffeine: CAFFEINE-FREE

---
---
Additional Customization Options
Jalinga Estate Assam
A brisk and malty Indian black tea, perfect for the breakfast tea lover.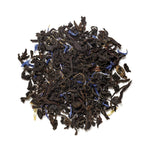 Earl Grey Creme
An award-winning Earl Grey. Creamy and smooth. Very popular!
---