Hello tea lovers,

National iced tea month is upon us again, and this is going to be a particularly refreshing one! Some of this month's selections are best enjoyed iced, but a lot of the traditional teas we offer are equally delicious when served chilled. New to cold brews? Visit tearunners.com/iced for our favorite- and easiest!- ways to brew your very own iced teas.

Whether you like a strong black iced tea with a lemon wedge, or a sweet and grassy green tea pick me up, or even a complex and refreshing white tea over ice, we've got you covered.

We've put in another (huge) order for fresh 2021 harvest teas and with the spectacular yield this spring's harvest has brought, this is going to be our best year yet. 2021 harvest teas will be available every month, starting in July!

Happy sipping!
---
Customize Your June Box
Get more of the kinds of teas you love in your box by requesting customizations.
(Customization is not available to Amazon subscribers.)
Customization now closed for renewals. All new members can customize their first box within 24 hours of placing their orders. 
---
Switch Boxes
If you would like to switch from one box to another - for next month only or for all remaining boxes - please click the button below.
All switch requests must be received before the 1st of the month.
---
Minnesota N'Ice Tea
Butterfly Mango Dragon Fruit White
Strawberry Oolong
Orange Hibiscus Iced Tea
Minnesota N'Ice Tea
Fujian Black
Lapsang Souchong Lot #7
Yunnan Black Gold
Orange Hibiscus Iced Tea
Mango Raspberry Rooibos
A Fruit Medley
Cinnamon Hibiscus
Yunnan Black Gold
Fujian Black
Spring Blossom Pekoe
Drum Mountain White
Yunnan Black Gold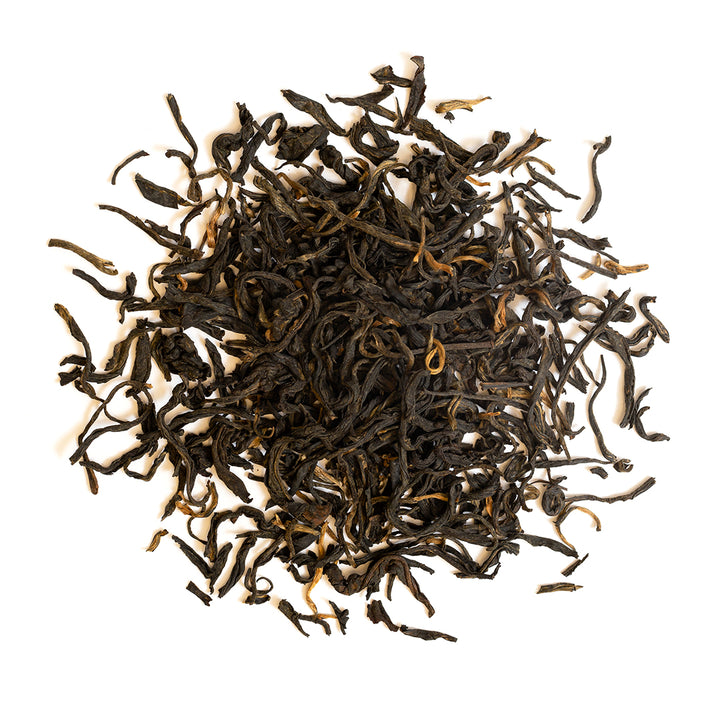 From high up in the mountains of Simao comes this malty sweet gem, a wonderful everyday tea universally enjoyed by all types of palates and tastes.
It brews to a good, strong, clean finish, with subtle notes of cocoa and a peachy tartness.
Appreciate this one on its own without any additives like milk or sugar.
Spring 2023 Harvest. 
Ingredients: Black tea.
Origin: Yunnan, China
Caffeine: HIGH
---
Cinnamon Hibiscus
Cinnamon Hibiscus is a great caffeine-free herbal blend that is very enjoyable hot or iced!
It steeps a beautiful pink-hued cup of tea and balances the tart flavor of hibiscus with spicy cinnamon bark, rounded out with calming tulsi and a touch of natural sweetness from whole leaf stevia.
Ingredients: Organic hibiscus, organic cinnamon, organic tulsi, organic stevia
Origin: Multiple Origin Blend
Caffeine: CAFFEINE-FREE

---
Mango Raspberry Rooibos
This tart and tropical herbal blend is a great warm weather quencher, bursting with juicy mango and the sharp sweet bite of raspberry. High quality rooibos adds a smooth and slightly nutty taste, aiding in digestion while it satisfies the palate with a summery lusciousness that's equally great hot or iced.
Ingredients: Rooibos, mango pieces, raspberry pieces, natural flavoring.
Origin: Multiple Origin Blend
Caffeine: CAFFEINE-FREE

---
Drum Mountain White
This tea was made popular by Buddhist monks on the coast of Fujian Province who grew it around their monasteries and used it for mental stimulation during meditation sessions. It is one of China's most natural teas with very minimal processing, and uses the full leaf.

Drum Mountain White is a smooth and refreshing white tea with a round mouth feel and lingering notes of natural honey.
Ingredients: White tea.
Origin: Fujian, China
Caffeine: LOW-MED

---
High Mountain "Tu Cha" Black
From high up in the Wu Yi Mountains comes this niche black tea with distinct chocolatey notes. If you're a fan of Laoshan teas you'll enjoy this rare find as well.

The tea is ultra viscous with a rich and velvety mouth feel. Complex enough for experienced tea drinkers, but easy enough to become your every day black tea.

Spring 2023 Harvest.

Ingredients: Black tea.
Origin: Fujian, China
Caffeine: HIGH
---
Baraha Black First Flush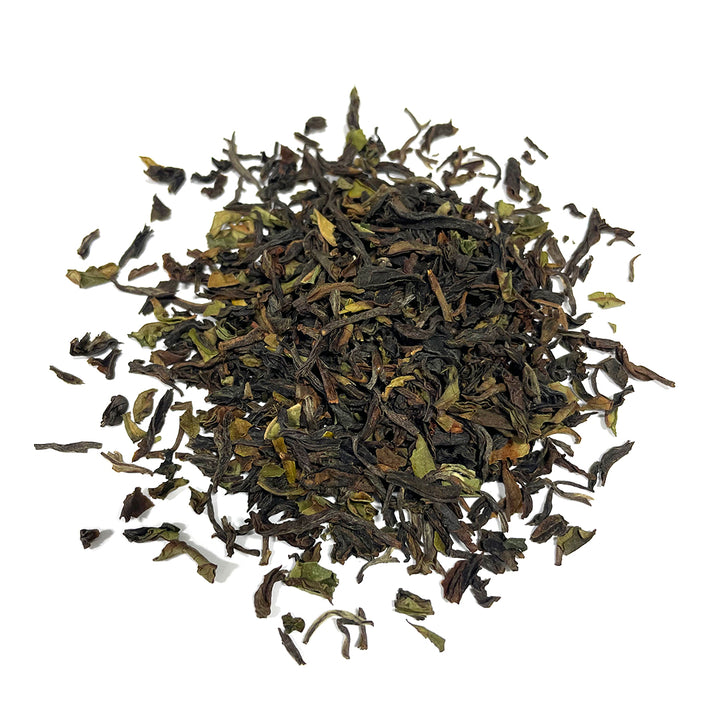 We love to sing the praises of Nepalese tea, and this one is gorgeous. The Baraha black tea from the Himalayas awakens the palate with sweet notes of muscat grapes and rose, with the lingering finish and aroma of toasted almonds. Its high caffeine content makes it the perfect tea for a day when you need an elegant pick me up.
Ingredients: Black tea.
Origin: Phidim, Nepal
Caffeine: HIGH
---
Dejoo First Flush
This strong Assam tea is not for the faint of heart. It has a pleasant bite with notes of barley and hops, almost like a beer-drinking tea. However, due to its leaves being from the first flush of the harvest, it finishes with a delicateness, making it a well-balanced tea to start your morning.
Ingredients: Black tea.
Origin: Assam, India
Caffeine: HIGH
---
---
Additional Customization Options
Anhui Maojian
Multiple award-winning competition grade green tea.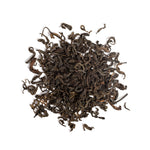 Nepalese Ruby Black Tea
A rare, artisan small batch Nepalese black tea with stone fruit aromas and notes of raisin, roasted pecans, and chocolate.
Earl Grey Lavender
A lovely twist on a classic tea: Earl Grey with organic lavender blossoms.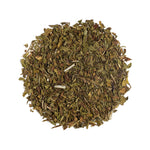 Pacific Peppermint
Pure peppermint leaves from Washington state. A very clean and satisfying herbal tea for a peppermint lover.
Jalinga Estate Assam
A brisk and malty Indian black tea, perfect for the breakfast tea lover.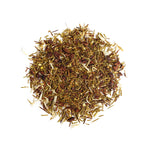 White Chocolate Peppermint
A seasonal treat with organic cacao nibs and a kiss of peppermint, beautifully balanced and rich.
---