Hello Tea Lovers,
This month we're highlighting teas from the Laoshan district of Shandong, China. This region produces some of our personal favs and it's always exciting when the new harvest comes in from Laoshan. The unique altitude and landscape of Laoshan produces some very complex and enjoyable teas. 
We've also got some great new teas this month, including High Mountain 'Tu Cha' Black from Fujian, and Orange Passionfruit Honeybush. 
This fall we've got some great seasonal teas coming, including some new blends from our favorite tea providers and some of our most popular teas from years past. 

Lastly, it's never too early to start thinking about Christmas gifts, and this year we're expanding our very popular Christmas gift options to include "gift baskets" of our most popular teas.

We hope you're all staying safe and hope that our teas continue to bring joy and comfort into your homes.

Happy Sipping!

~ Tea Runners
---
Customize Your September Box
Get more of the kinds of teas you love in your box by requesting customizations.
(Customization is not available to Amazon subscribers.)
Customization now closed for renewals. All new members can customize their first box within 24 hours of placing their orders. 
---
Switch Boxes
If you would like to switch from one box to another - for next month only or for all remaining boxes - please click the button below.
All switch requests must be received before the 1st of the month.
---
High Mountain "Tu Cha" Black
Yunnan Black Gold
Classic Laoshan Green
Cinnamon Plum
High Mountain "Tu Cha" Black
Classic Laoshan Black
Simao Spring Tips
Majestic Earl Grey
Cinnamon Plum
Lavender Lemongrass Mint
Orange Passionfruit Honeybush
Nile River Valley Chamomile
High Mountain "Tu Cha" Black
Imperial Grade Laoshan Black
Simao Spring Tips
Four Seasons Spring Oolong
High Mountain "Tu Cha" Black
From high up in the Wu Yi Mountains comes this niche black tea with distinct chocolatey notes. If you're a fan of Laoshan teas you'll enjoy this rare find as well.

The tea is ultra viscous with a rich and velvety mouth feel. Complex enough for experienced tea drinkers, but easy enough to become your every day black tea.

Spring 2023 Harvest.

Ingredients: Black tea.
Origin: Fujian, China
Caffeine: HIGH
---
Classic Laoshan Black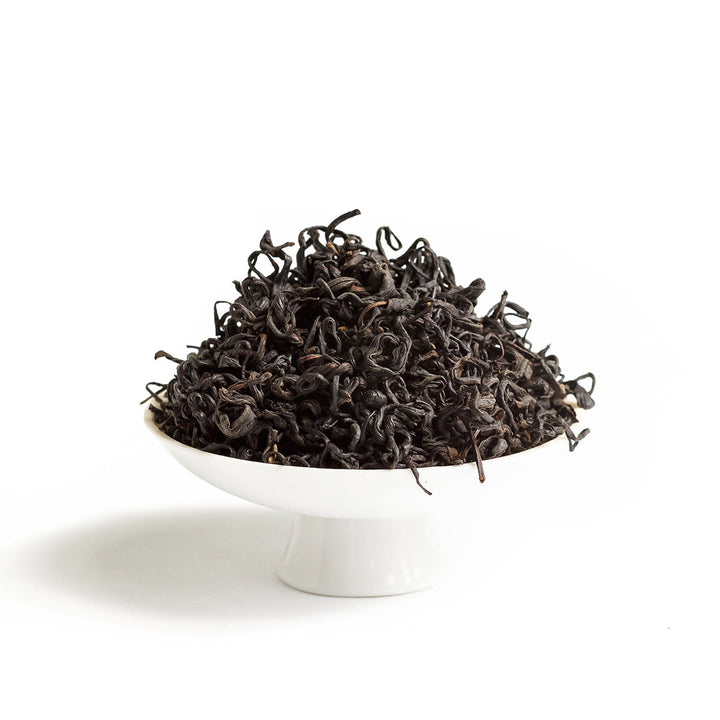 Laoshan is a small village near the sea in northeast China. Laoshan black teas are usually small and tippy, lacking the white pekoe-style hairs that give black teas their golden color.
Classic Laoshan Black, grown under the shadow of a sacred mountain, is very smooth and viscous with a robust flavor that has a distinct dark chocolate bite.
People often question whether sugar was added to this tea, but it's simply the weather and soil that make this tea naturally sweet and thick.
Classic Laoshan Black is one of our personal favorites at Tea Runners. It's a tea we always have on our shelf at home!
Spring 2023 Harvest.
Ingredients: Black tea.
Origin: Shandong, China
Caffeine: MED-HIGH
---
Lavender Lemongrass Mint
A brilliant concoction of calming lavender, soothing lemongrass and refreshing peppermint. Lavender Lemongrass Mint is made from top quality organic ingredients from North America's most awarded tea company.
Ingredients: Lavender petals, lemongrass, Egyptian peppermint, calendula and natural flavoring.
Origin: Multiple Origin Blend
Caffeine: CAFFEINE-FREE

---
Imperial Grade Laoshan Black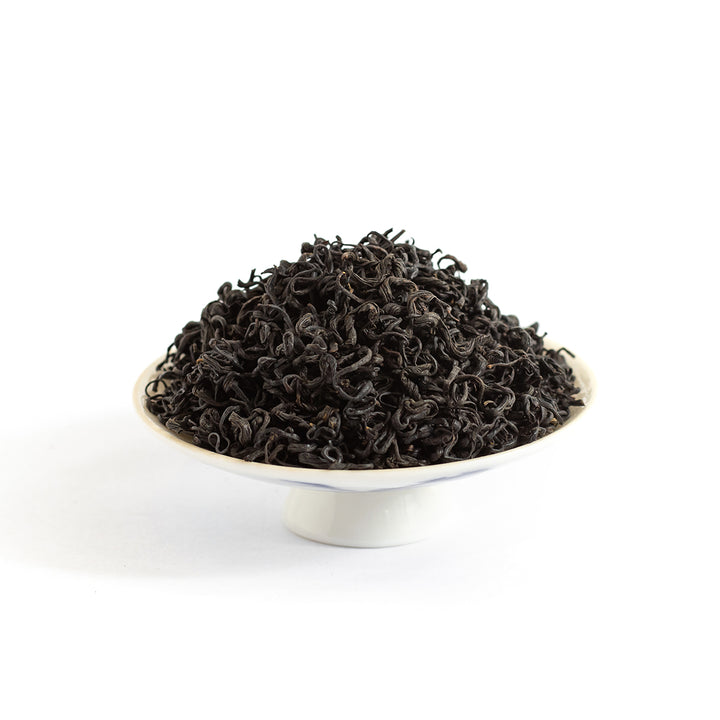 Imperial Grade Laoshan Black is the highest grade version of the already high grade Classic Laoshan Black.
This tea comes from the small family farm of the Liang family where all the growing and processing is done on site, under their strict control, to produce the highest quality result.
What separates this tea from the Classic Laoshan Black is that it's produced from the smallest tippy materials of the tea plants, which are hand selected one leaf at a time during the picking process and set aside for this small batch of tea.
This tea starts its growth under the protection of a greenhouse in the winter and early spring, then it's exposed to direct sunlight until picking season starts in late April to early May.
This tea is wonderfully sweet and thick, with notes of cane sugar and chocolate.
One of our favorites!
2022 Harvest
Ingredients: Black tea
Origin: Shandong, China
Caffeine: HIGH
---
Earl Grey Supreme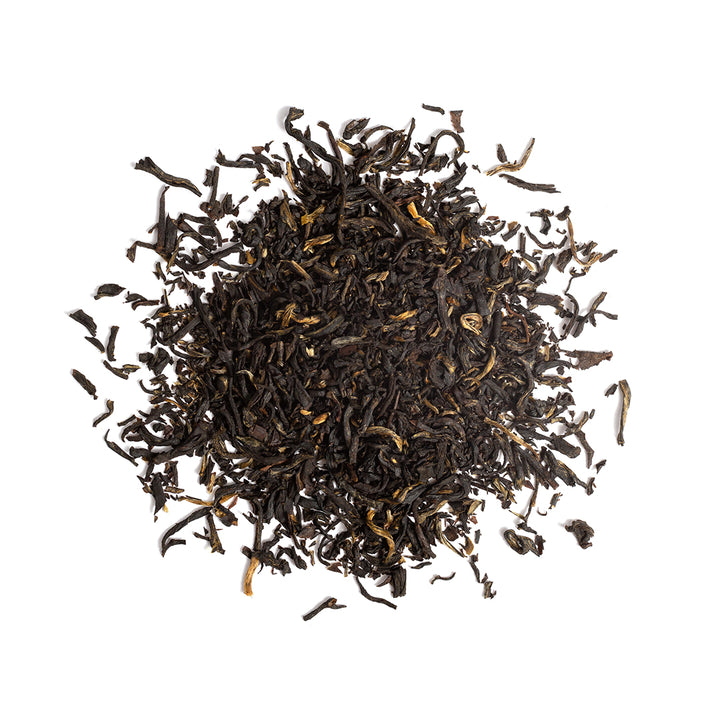 Global Tea Championship Winner

2nd Place, Earl Grey
If you're an earl grey lover or simply love an invigorating cup of black citrus tea, this Earl Grey Supreme is going to be your new favorite.
Top grade Yunnan black tea leaves are infused with the oils of bergamot citrus made at the first pressing of the year in Calabria, Italy, when its perfume is at its most fragrant.
A rich and floral stunner for the black tea lover.
Ingredients: Organic black tea, essential bergamot oil.
Origin: Multiple Origin Blend
Caffeine: MEDIUM

---
Four Seasons Spring Oolong
Four Seasons Spring Oolong is a highly prized tea grown at elevations of 500-850 meters above sea level in the Mingjian Village of Nantou, Taiwan. It is made from large, tightly rolled leaves that expand tremendously when infused.

Its elegant aroma swirls with fresh gardenia with a lingering pineapple taste and notes of juicy mango. Enjoy this golden green cup on its own to truly appreciate its multiple layers.

This tea is a perfect afternoon sipper and also makes a terrific, iced tea! (Visit tearunners.com/iced)
Ingredients: Oolong tea.
Origin: Nantou, Taiwan
Caffeine: MEDIUM
---
Scarlet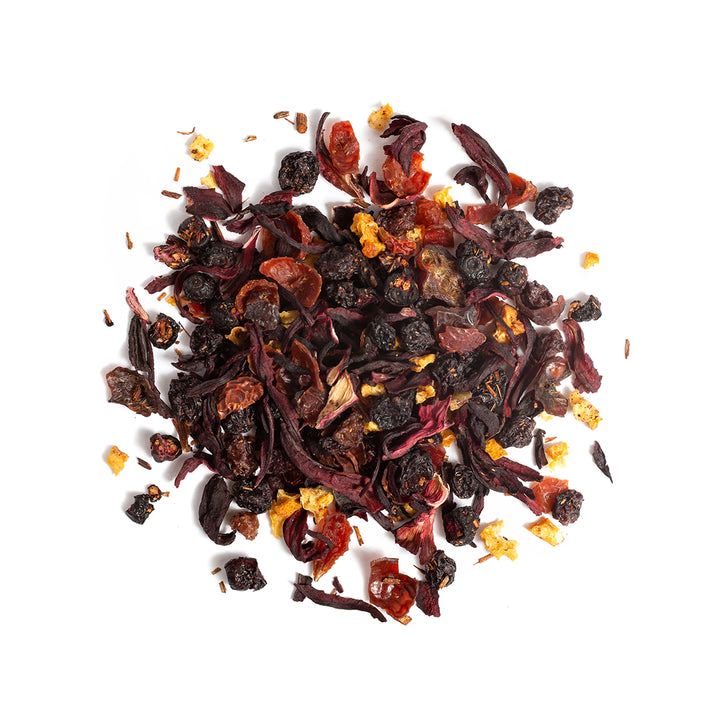 This tea brews to a deep red liquor bursting with tart thirst-quenching goodness, a great caffeine-free tea to sip in the cold months. Currants, cranberries, blueberries, and orange peel sing with festive sweetness while the nuttiness of rooibos rounds out the finish, creating balance. Mango and passion fruit further excite the palate, making this tea a juicy punch of flavor.


Ingredients: Currants, hibiscus flowers, rosehips, rooibos, blueberries, orange peel, cranberries, natural blueberry, passionfruit and mango flavors.
Origin: Multiple Origin Blend
Caffeine: CAFFEINE-FREE

---
Cinnamon Plum
This juicy and full-bodied herbal blend is like biting into a roasted and caramelized plum. A touch of spice is added with cinnamon and licorice root, pleasantly enhanced with the scent of sweet hibiscus flower.
Try this tea in a mulled wine recipe, or serve it over ice on a gorgeous sunny day.
Ingredients: Organic cinnamon, organic hibiscus flowers, organic currants, organic licorice root, natural plum flavor.
Origin: Multiple Origin Blend
Caffeine: CAFFEINE-FREE
---
Yunnan Black Gold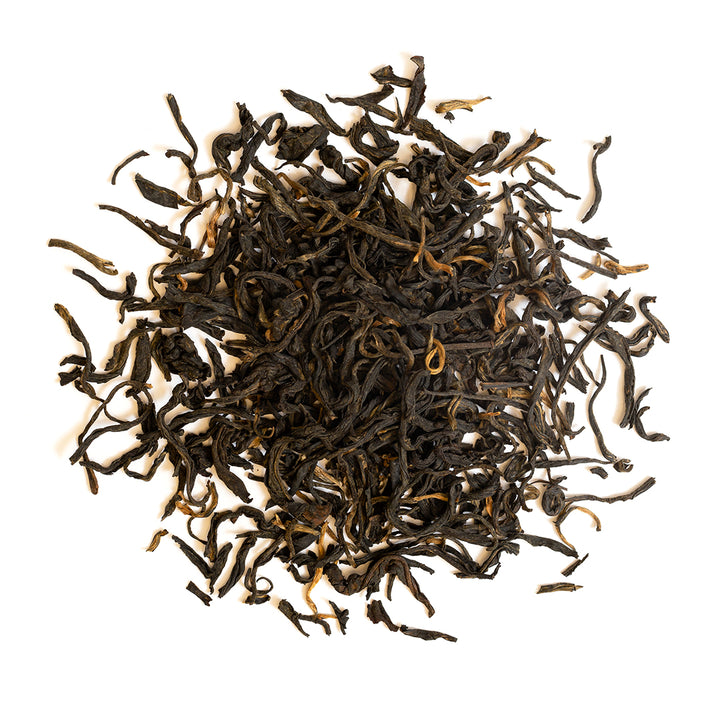 From high up in the mountains of Simao comes this malty sweet gem, a wonderful everyday tea universally enjoyed by all types of palates and tastes.
It brews to a good, strong, clean finish, with subtle notes of cocoa and a peachy tartness.
Appreciate this one on its own without any additives like milk or sugar.
Spring 2023 Harvest. 
Ingredients: Black tea.
Origin: Yunnan, China
Caffeine: HIGH
---
Classic Laoshan Green
This robust tea bursts with the bright vegetal notes of spring. It steeps to a thick liquor with notes of green grass and toasted nuts, easing to an ever-so-slightly sweet finish.
Classic Laoshan Green may be stronger than most green teas you're used to, but its overall smoothness and elegance makes it a real crowd-pleaser.
Spring 2023 Harvest. 
Ingredients: Green tea.
Origin: Shandong, China
Caffeine: LOW-MED

---
Baraha Black First Flush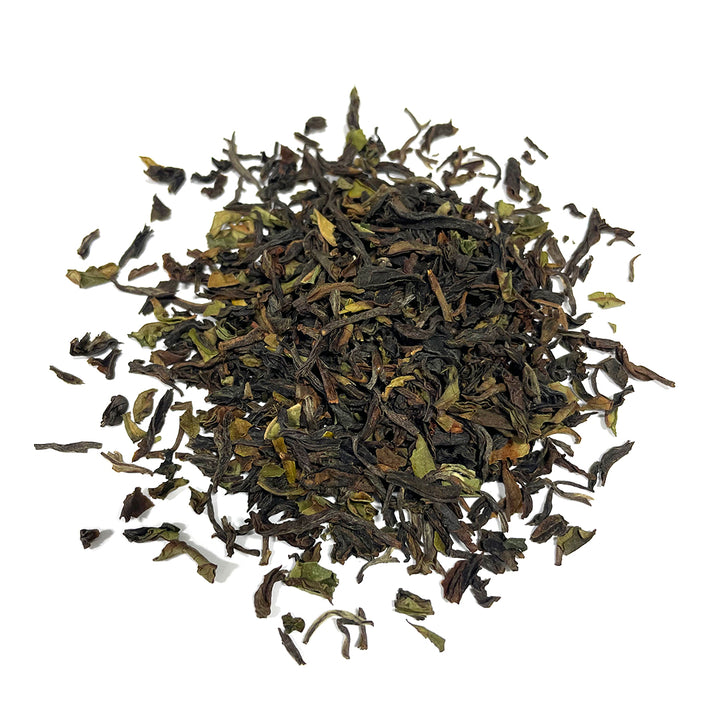 We love to sing the praises of Nepalese tea, and this one is gorgeous. The Baraha black tea from the Himalayas awakens the palate with sweet notes of muscat grapes and rose, with the lingering finish and aroma of toasted almonds. Its high caffeine content makes it the perfect tea for a day when you need an elegant pick me up.
Ingredients: Black tea.
Origin: Phidim, Nepal
Caffeine: HIGH
---
Dejoo First Flush
This strong Assam tea is not for the faint of heart. It has a pleasant bite with notes of barley and hops, almost like a beer-drinking tea. However, due to its leaves being from the first flush of the harvest, it finishes with a delicateness, making it a well-balanced tea to start your morning.
Ingredients: Black tea.
Origin: Assam, India
Caffeine: HIGH
---
---
Additional Customization Options
Imperial Grade Green Snails
First flush green tea rolled into into little green snails. Slightly astringent, slightly sweet. Depth and complex.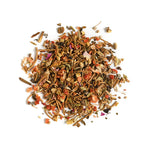 Valerian Dream
A masterful blend of exotic spices create this relaxing caffeine-free treat.
Kathmandu Cosmos
Nepalese gold tea blended with local herbs & spices. One of our favorite chais!
Cranberry Peach Green
Beautifully bright and refreshing, this tea can make a blended green tea lover out of anyone.
Raspberry Green Tea
Green tea gets a pungent punch from juicy raspberry, making this one equally delicious hot or iced.
---