Dear Tea Runners Members, 
Did you know that June is National Iced Tea month?

Although we're enthusiastic believers that virtually any tea you enjoy drinking hot will be equally enjoyable on ice, we've included some teas this month that we believe are especially good served as an iced tea to beat the heat.

A perfectly brewed iced tea goes down so easy on a hot day, we tend to get a bit over-caffeinated if we're using black tea. So we usually prefer making thirst-quenching iced teas out of caffeine-free herbals, such as this month's Burgundy Blast.

Not sure how to properly brew your own iced tea? Check out these tips on our website for fool-proof and super easy tried-and-true methods: tearunners.com/iced
~Tea Runners
Please note the following teas are only available to Pure Tea Box members: 
Vietnamese Red Oolong
Ruby Oolong
Please Note
:
  Customization will no longer be available to subscriptions hosted on Cratejoy after July.  If your subscription is hosted on Cratejoy, you must upgrade to our new platform to continue customizing your monthly boxes.
How to Upgrade Your Account
Not sure if you're on Cratejoy? Contact us for help. 
---
Customize Your June Box
Please Note: If you are on our new subscription platform, you should be customizing from within your account. Login here.
Customization now closed for renewals. All new members can customize their first box on checkout.
---
Switch Boxes
If you would like to switch from one box to another - for next month only or for all remaining boxes - please click the button below.
All switch requests must be received before the 1st of the month.
---
Imperial Darjeeling Reserve
Butterfly Mango Dragon Fruit White
Strawberry Peach Pu-erh
Burgundy Blast
Imperial Darjeeling Reserve
Nepali Breakfast
Savannah Sunrise
Black Dragon Pearls
Burgundy Blast
Mango Raspberry Rooibos
North
Lavender Lace
Imperial Darjeeling Reserve
Black Dragon Pearls
Vietnamese Red Oolong
Anhui Maojian
Black Dragon Pearls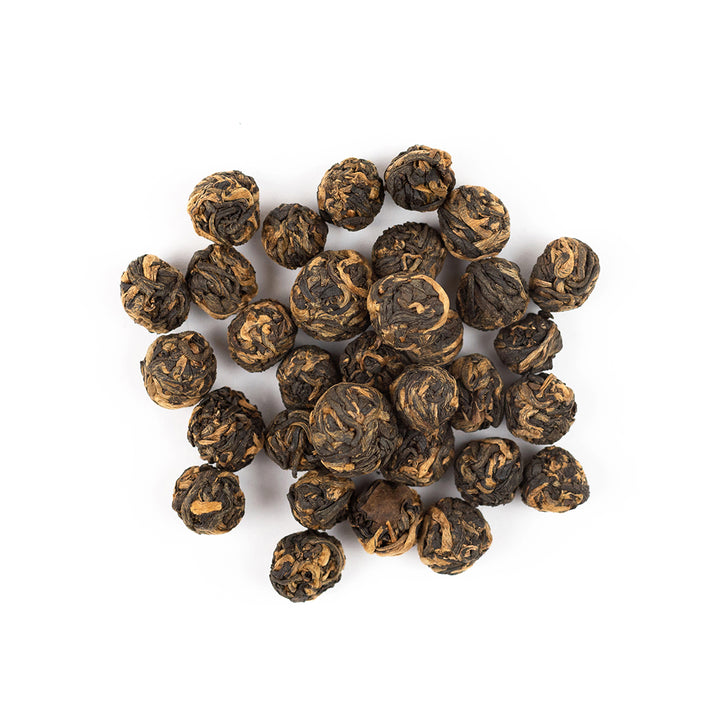 Multiple Award-Winning Tea


These dark tea leaves have been painstakingly hand-rolled into perfect pearls, slowly unfurling as they steep into a honeyed hue.
Black Dragon Pearls have a lovely earthiness that is partnered with the slight pungency of stone fruit, and notes of powdered chocolate.
Ingredients: Black tea.
Origin: Yunnan, China
Caffeine: HIGH

---
Strawberry Peach Pu-erh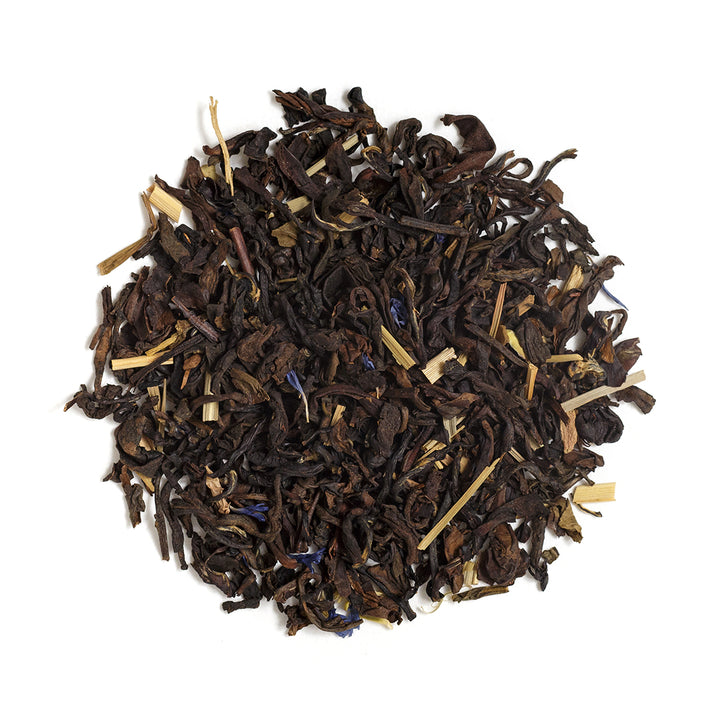 Global Tea Championship Winner
3rd Place, Flavored Pu-erh/Dark


This gorgeous blend of velvety oolong, energy spiking Yerba Mate, and strawberry-peach infused pu-erh has just the right amount of strength and sweetness to create a harmonious sip that will leave you feeling awakened and restored. A bold, fruity, and well-balanced tea.
Ingredients: Pu-erh tea, oolong tea, green tea, yerba mate, rooibos, ginseng, lemon, strawberries, blueberries, peach bits, and natural flavoring.
Origin: Multiple Origin Blend
Caffeine: HIGH

---
Imperial Darjeeling Reserve

Global Tea Championship Winner
1st Flush Darjeeling


We had this rare opportunity to bring you a very special first-flush Darjeeling black tea of the highest grade (SFTGFOP1: "Special Finest Tippy Golden Flowery Orange Pekoe Grade 1") This competition grade first flush Darjeeling black tea was award-winner at the Global Tea Championship Awards in multiple years and a fine example of why Darjeeling is known as the "champagne of teas."
2023 Harvest.
Ingredients: Black tea.
Origin: Darjeeling, India. 
Caffeine: HIGH

---
Butterfly Mango Dragon Fruit White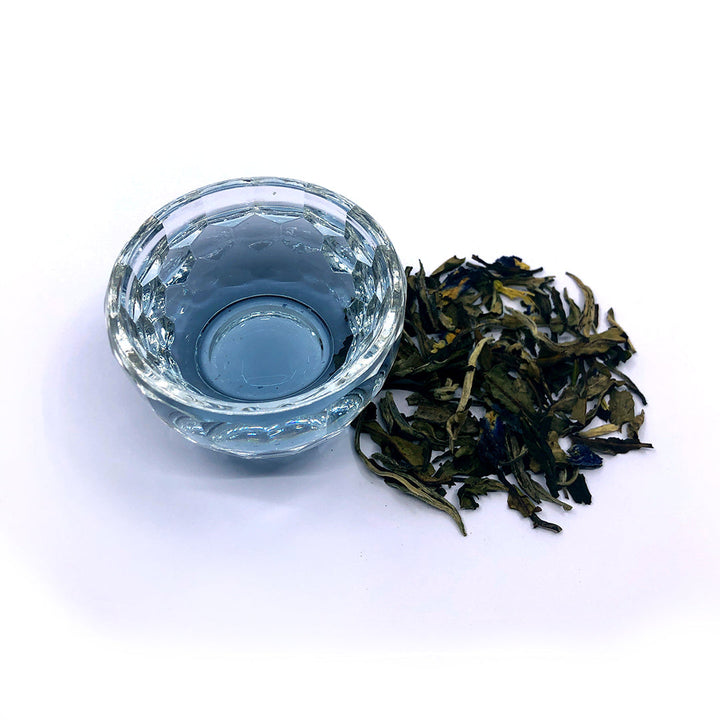 This low-caffeine white tea has a deceiving name, because when steeped, it turns a deep blue! Memory enhancing white tea also has cooling properties to decrease the heat in the body, making this a great summer tea on a hot day. Marigold flowers and mango add a tropical punch while Butterfly Pea flowers make up its unusual hue. Add a lemon to this tea and watch it turn violet!
Ingredients: Bai Mu Dan White Tea, butterfly pea flowers, freeze dried marigold flowers & mangos, and flavoring.
Origin: Multiple Origin Blend
Caffeine: LOW
---
Mango Raspberry Rooibos
This tart and tropical herbal blend is a great warm weather quencher, bursting with juicy mango and the sharp sweet bite of raspberry. High quality rooibos adds a smooth and slightly nutty taste, aiding in digestion while it satisfies the palate with a summery lusciousness that's equally great hot or iced.
Ingredients: Rooibos, mango pieces, raspberry pieces, natural flavoring.
Origin: Multiple Origin Blend
Caffeine: CAFFEINE-FREE

---
Savannah Sunrise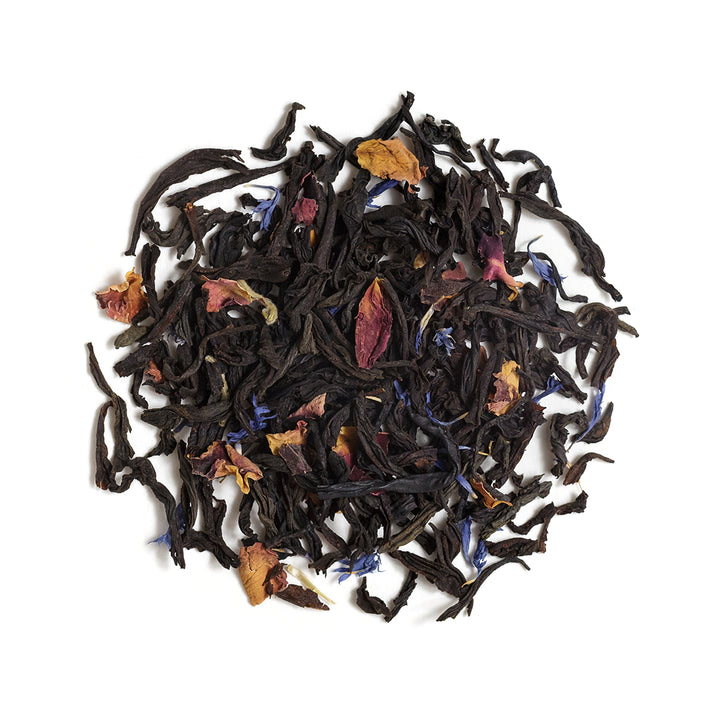 A juicy tea packing a caffeine kick, this Ceylon black tea blend is deliciously quenching, hot or iced.

The sweetness of fresh peach is nicely balanced with the tartness of cranberry and a slight citrus acidity. Rose adds elegance and a smoothness to the finish.
Ingredients: Ceylon black tea, cornflowers, red rose petals, orange sweet essential oil, cranberry and peach flavor.
Origin: Multiple Origin Blend
Caffeine: HIGH

---
Nepali Breakfast
This breakfast tea is a truly unique and exotic way to start the day. Steeping to a deep ruby red hue due to the addition of CTC leaves, it also sings with the bright and complex flavors of Orthodox tea.

What really makes it a standout is its gorgeous layer of masala spice mix, leaving the palate awakened with notes of clove, cinnamon, ginger, and black pepper.

Try it with some warm milk, or as a sweet treat, a touch of sugar.
Ingredients: Black tea, cinnamon, clove, ginger, black pepper.
Origin: Eastern Nepal
Caffeine: HIGH
---
North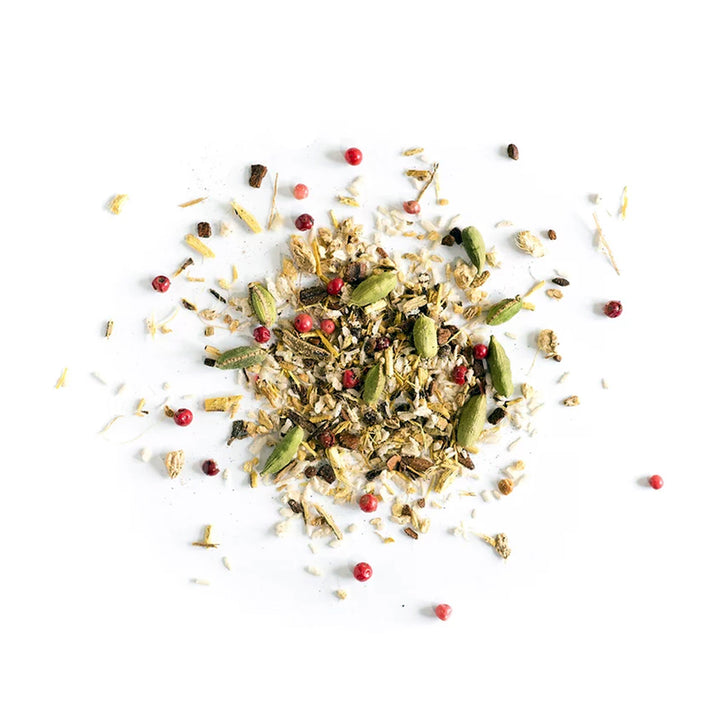 This exotic herbal tea is just the thing to warm you up in the winter months. Cardamom, cinnamon, and ginger add a spicy punch with pink peppercorn heating up the palate even further. Licorice adds depth while sweet coconut rounds out its complexities to a smooth finish.

Ingredients: Coconut, cardamom, cinnamon, ginger, licorice, and pink peppercorns.
Origin: Multiple Origin Blend
Caffeine: CAFFEINE-FREE

---
Burgundy Blast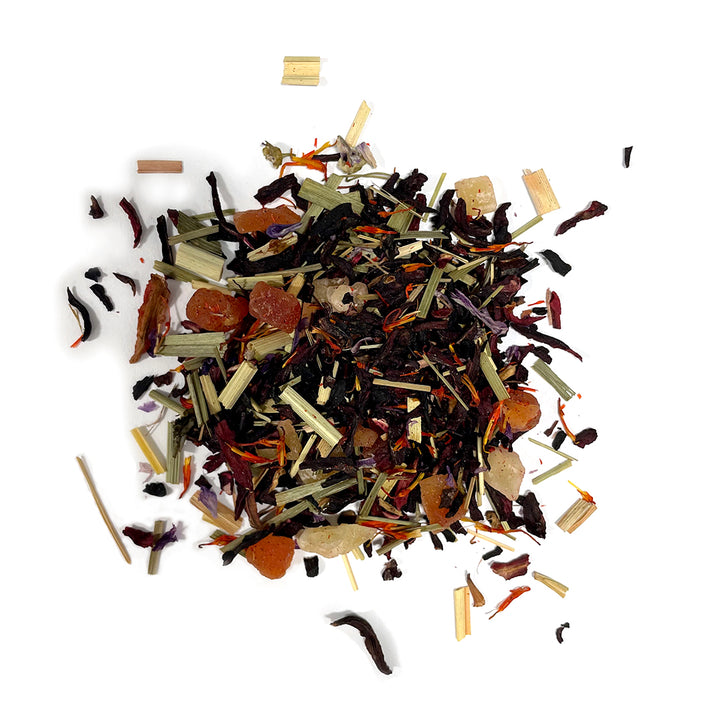 This gorgeous tea brews to a bright red color. It is sweet and fruity from the mango and papaya followed by a tartness from the hibiscus flowers. Lemongrass adds a subtle brightness.
Burgundy Blast makes an excellent iced tea to help cool you off during the hot summer days.
Ingredients: Hibiscus flowers, mango (mangoes and sugar), papaya (papayas and sugar), organic lemongrass, safflower, mallow blossoms, acai flavor and pomegranate flavor.
Origin: Multiple Origin Blend
Caffeine: CAFFEINE-FREE

---
Anhui Maojian
Multiple Award-Winning Tea
This lovely green tea from the Anhui province in China is not only pleasant to look at-- its young leaves are touched with mao jian or "downy tips"-- but it also brews to a lively and vibrant piquancy.
We love the fresh green grass scent and the slightly sweet umami finish in its taste, a welcome combination that makes this green one to savor.
Ingredients: Pure green tea.
Origin: Anhui, China
Caffeine: MED

---
Vietnamese Red Oolong
Vietnamese Red Oolong is grown high in the mountains. This medium-oxidized rolled oolong makes a golden amber liquor with the gentle sweetness of honey & toasted rice.
Make sure to re-steep and enjoy this tea several times.
Ingredients: Oolong tea
Origin: Vietnam
Caffeine: MED
---
Lavender Lace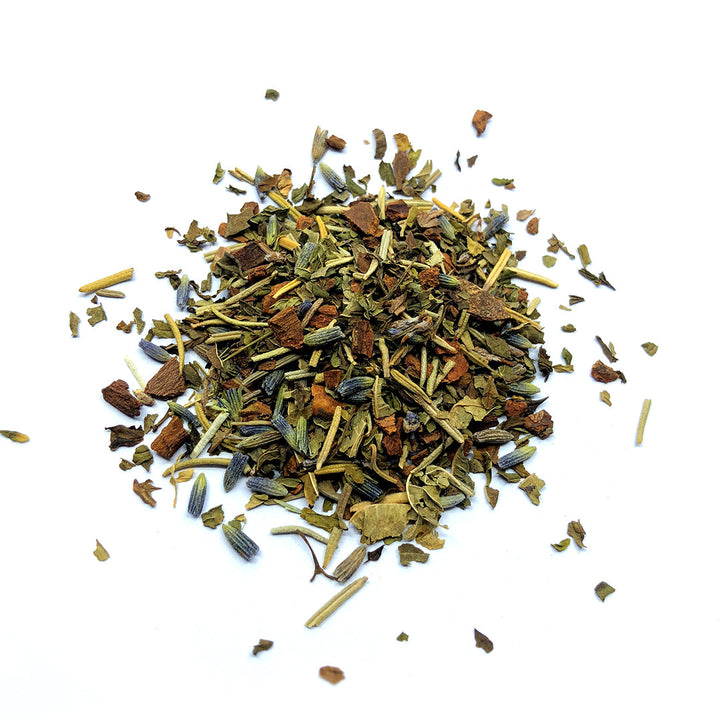 This gorgeous caffeine free tisane brews to a wildly fragrant cup, swirling with heady dried lavender, pungent rosemary, and refreshing spearmint. The perfume of the lavender is wonderfully offset with tangy lemon verbena and spicy cinnamon adds a welcome heat on its finish. Its mouthfeel is pleasingly round while its sweet taste lingers, making this a great tea to end a meal or send you off to a deep sleep.


Ingredients: Cinnamon, spearmint, rosemary, lavender flowers and lemon verbena.
Origin: Multiple Origin Blend
Caffeine: Caffeine-Free

---
---
Additional Customization Options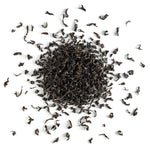 English Breakfast
A blend of high-grade assam, ceylon, and keemun black teas makes this a beloved English Breakfast.
Earl Grey Lavender
A lovely twist on a classic tea: Earl Grey with organic lavender blossoms.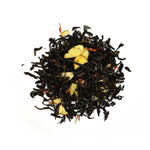 Almond Sugar Cookie Dessert Black
Strong black tea gets the sweet treatment with toasted almonds and almond sugar cookie.
Mystic Mint
Peppermint, cardamom, and licorice root combine to create the *perfect* mint herbal tea.
Carrot Cake Rooibos
The name of this says it all! A decadent caffeine-free treat.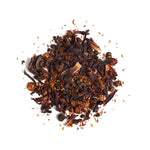 Blueberry Rooibos
A delicious caffeine-free blend of rooibos, berries, & hibiscus.
Ruby Oolong
An outstanding Thai ruby oolong with notes of dried raisin and baked black cherry.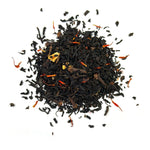 Hazelnut Orange Black
A rich black tea with smooth hazelnut notes combined with a zesty citrus finish and a hint of spice.
Spiced Elderberry Orange Oolong
A lovely seasonal blend that makes a comforting fireside sipper.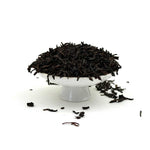 Mozambique Black
A first flush Nepalese black tea with notes of muscat grapes, rose, and toasted almonds.
Vithanakande Estate Ceylon
A full-bodied, malty, smooth black tea from the Vithanakande tea estate in Sri Lanka.
---