Happy November, sippers! 

Christmas is coming and Tea Runners subscriptions make a great gift! Keep your eye on your inbox, because later this month we'll be unveiling several Christmas gifting options, including subscriptions and gift baskets.

We're expecting a huge shipment of new teaware to clear customs any day now. As soon as we receive it we'll let you know.

You'll notice our tea pouches have a new look to them this month. We hope you like them!

Lastly, don't forget about the big BLACK FRIDAY SALE we will be having later this month. 
Keep an eye on your inbox for several announcements coming soon! 

Happy Sipping!

~ Tea Runners
P.S. We're still waiting on better photos of some of this month's teas. 
---
Customize Your November Box
Get more of the kinds of teas you love in your box by requesting customizations.
(Customization is not available to Amazon subscribers.)
Customization now closed for renewals. All new members can customize their first box within 24 hours of placing their orders. 
---
Switch Boxes
If you would like to switch from one box to another - for next month only or for all remaining boxes - please click the button below.
All switch requests must be received before the 1st of the month.
---
Mulled Wine
Pomegranate Acai Yum Berry
Golden Monkey
Blueberry Rooibos
Mulled Wine
Yi Mei Ren Black Tea
The Royal Emperor's Chai
Ginger Snap Black
Honeybush
Fireside Nightcap
Caramel Walnut Shortbread Rooibos
Hibiscus Rooibos
Wild Thai Green
Yi Mei Ren Black Tea
Imperial Grade Silver Needles
Premium Grade Anxi "Ben Shan" Oolong Tea
Mulled Wine
This black tea is strong at its base, it gets an even bigger kick from ginger and star anise. Cinnamon, orange peel, and clove give it the character notes of a tart mulled wine, while hibiscus and rose petal smooth it into a fruity finish.
Ingredients: Black tea, hibiscus, rosehips, ginger, cardamom, cinnamon, star anise, clove, orange peel, calendula, natural flavoring.
Origin: Multiple Origin Blend
Caffeine: MED-HIGH

---
Blueberry Rooibos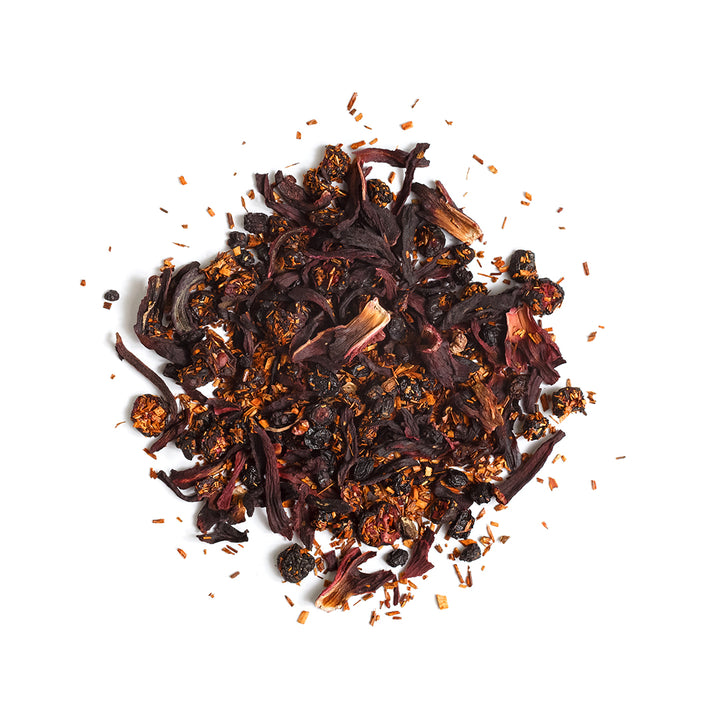 Besides being beautiful to look at, this caffeine-free herbal blend combines the floral sweetness of blueberries with the tartness of currants, balanced with hearty rooibos.
Try this tea after a big meal or before bed to relax the senses and prepare your body for a deep sleep. Kids like this one, too!

Ingredients: Rooibos, elderberries, hibiscus flowers, currants, blueberries, natural blueberry flavor, schizandra berries, natural strawberry flavor.
Origin: Multiple Origin Blend
Caffeine: CAFFEINE-FREE
---
Caramel Walnut Shortbread Rooibos
A joyous caffeine-free blend of green rooibos, safflower and orange blossoms, this tea fills the air with the scent of toasted walnut and warm caramel.
Deliciously buttery, we love the sweetness of this tea to sing on its own without any additional sugar, but do try it with milk to further enhance its richness.
Ingredients: Green rooibos, flavoring, safflower blossoms, and orange blossoms.
Origin: Multiple Origin Blend
Caffeine: CAFFEINE-FREE

---
Honeybush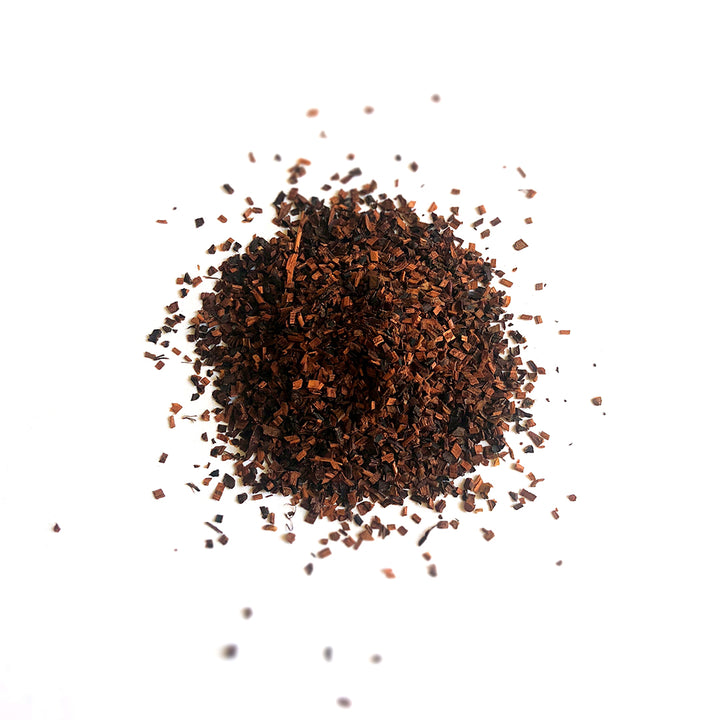 Similar to rooibos, but slightly sweeter and more hearty, honeybush brews a deliciously comforting cup of tea.
Honeybush tea is prepared from the honey-scented Cyclopia plant found in the Cape Mountain regions of South Africa. Its unmistakable notes of hot apricot jam and a refreshing floral sweetness grant this tea a forever favorite in our herbal collection.
Try it the traditional way with milk and sugar, or enjoy it in its pure state to truly appreciate its true wonderful flavors.
Ingredients: Honeybush.
Origin: South Africa
Caffeine: CAFFEINE-FREE

---
Imperial Grade Silver Needles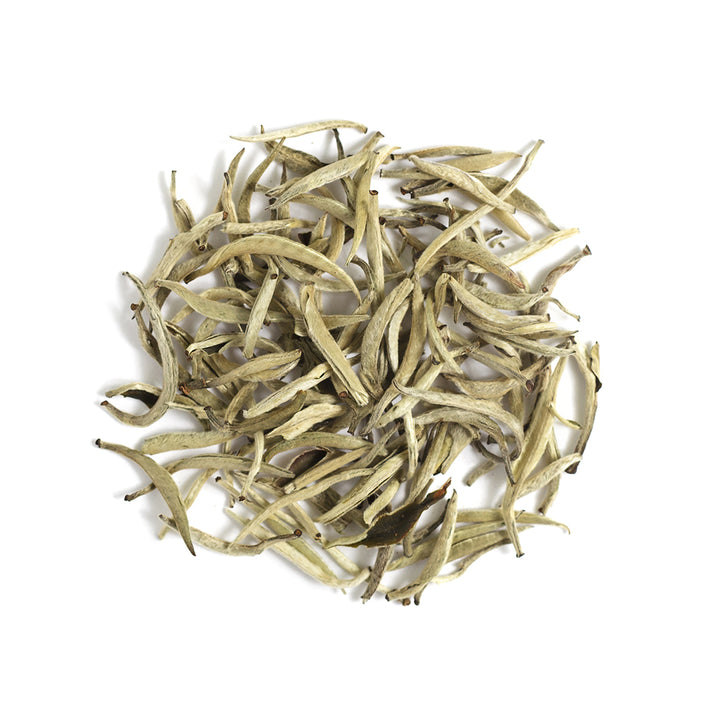 Silver Needles are among one of China's most famous and most prized teas. Only the first flush top buds are picked from the plant very early in the season, giving special care not to cause any damage or breakage to the bud. They are then dried in the sun.

Silver Needles are a very pure form of tea with little to no oxidation. It produces a lovely cup of very lightly colored tea, with a gorgeous array of sweet and subtle flavors.

We love enjoying this beautiful white tea in the early afternoon.
Spring 2022 Harvest.
Ingredients: White tea.
Origin: Yunnan, China
Caffeine: MED
---
The Royal Emperor's Chai
Global Tea Championship Winner
2018 Judge's Choice Award
This elegant and beautiful chai gets the royal treatment with the addition of rose petals and the worldly infusion of cardamom and anise. Fresh ginger and cinnamon add a welcome heat to its finish, while its body of strong Assam adds a robust caffeinated punch.
Ingredients: Assam black tea, ginger, cinnamon, cardamom, clove, black pepper, anise, fennel and rose petals.
Origin: Multiple Origin Blend
Caffeine: MED-HIGH

---
Wild Thai Green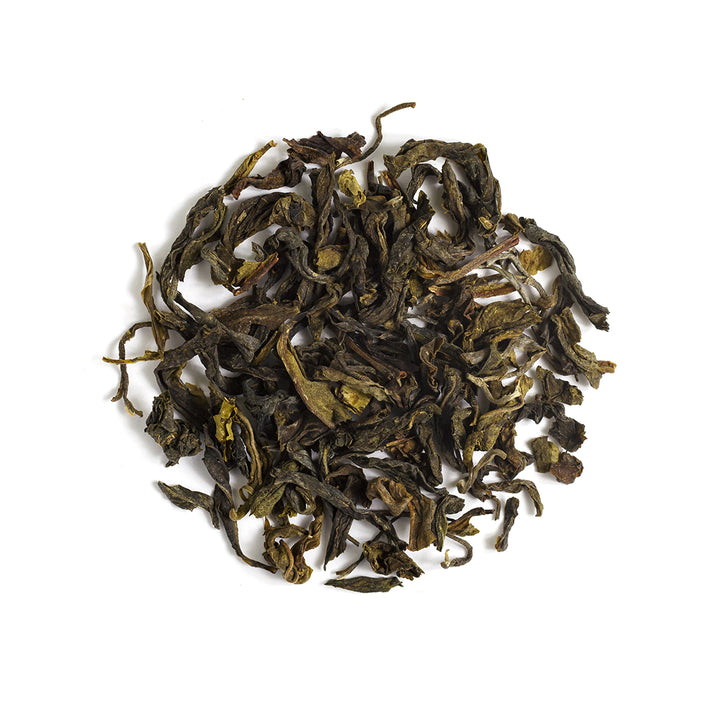 This roasted green tea from Thailand is light and lively with notes of tropical fruit, toasted hazelnut, and honey.
Its wild orchid aroma beautifully scents the room when brewed, and its strength brightens the body and lends some energy to a lethargic afternoon.
A fresh and pleasant green tea to perfectly quench the palate.
Ingredients: Green tea
Origin: Doi Chiang Dao, Thailand
Caffeine: MED

---
---
Additional Customization Options
Cranberry Peach Green
Beautifully bright and refreshing, this tea can make a blended green tea lover out of anyone.
Ginger Lime Rooibos
Ginger, lime and licorice root deliver a bright and zesty caffeine-free treat!
Imperial Grade Green Snails
First flush green tea rolled into into little green snails. Slightly astringent, slightly sweet. Depth and complex.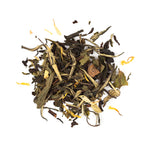 Peach Ginger Detox Gold
A 1st place award-winning flavored green tea, bright and summery. Very popular!
Raspberry Green Tea
Green tea gets a pungent punch from juicy raspberry, making this one equally delicious hot or iced.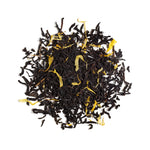 Salty Caramel Pumpkin Black
A Tea Runners favorite! Flavored black tea oozing with sweet and salty caramel goodness with savory pumpkin.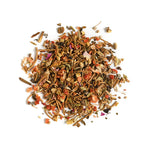 Valerian Dream
A masterful blend of exotic spices create this relaxing caffeine-free treat.
Vietnamese Ancient Tree
A rich and hearty black tea dripping with notes of molasses and malt.
---