Greetings, tea lovers!
We've received our big shipment of fresh 2020 teas and August is the first month they'll be shipping in your box. There are several others coming in the next few months, almost all of which are brand new to Tea Runners.
Receiving these fresh teas is always a big thrill. Nothing beats the lovely aroma of opening a big bag of fresh tea.
We've also ordered a dozen or so small batch rare teas that will be offered exclusively in our store, so watch for that in the coming weeks.
We hope you're enjoying your summer and enduring this "new normal." Good tea makes life better. Enjoy!
~ Tea Runners
Note to All International Members:
Covid-related international shipping delays have largely abated, and we have re-opened subscriptions to international customers. All existing international subscriptions will resume as normal in July.
---
Customize Your
August Box
Get more of the kinds of teas you love in your box by requesting customizations.
All new members can customize their first box after checkout.
(Customization is not available to Amazon subscribers.)
---
Switch Boxes
If you would like to switch from one box to another - for next month only or for all remaining boxes - please click the button below.
All switch requests must be received before the 1st of the month.
---
Citron Mint Black
Yunnan Pine Needles
Imperial Gold Needle
Blueberry Rooibos
Citron Mint Black
Black Masala
Imperial Gold Needle
Nahorhabi Estate Black
Blueberry Rooibos
Lavender Lace
Chocolate Mint Rooibos
Cinnamon Hibiscus
Imperial Gold Needle
Yunnan Pine Needles
Te Ji Grade Loose Leaf Ripe Pu-erh Tea
Mini Wafer White Tea Packets
Lavender Lace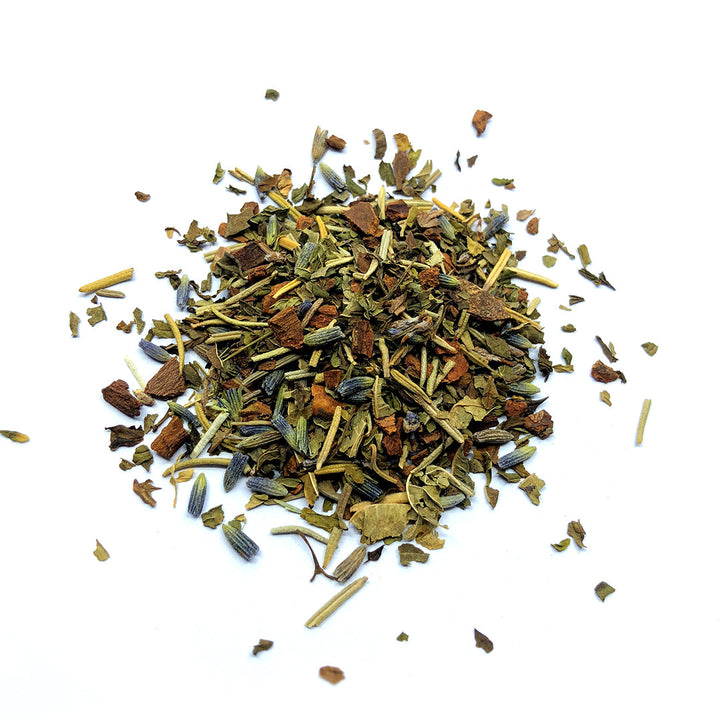 This gorgeous caffeine free tisane brews to a wildly fragrant cup, swirling with heady dried lavender, pungent rosemary, and refreshing spearmint. The perfume of the lavender is wonderfully offset with tangy lemon verbena and spicy cinnamon adds a welcome heat on its finish. Its mouthfeel is pleasingly round while its sweet taste lingers, making this a great tea to end a meal or send you off to a deep sleep.


Ingredients: Cinnamon, spearmint, rosemary, lavender flowers and lemon verbena.
Origin: Multiple Origin Blend
Caffeine: Caffeine-Free

---
Citron Mint Black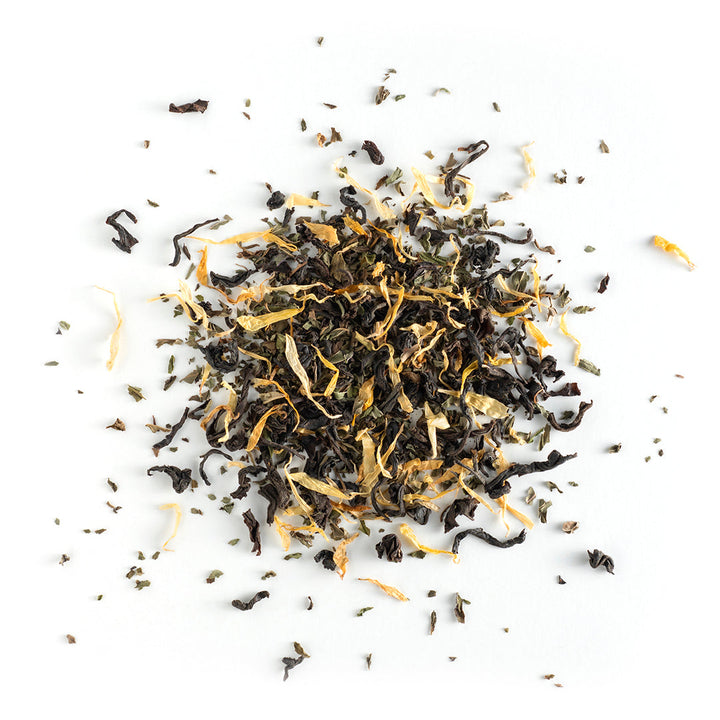 Global Tea Championship Winner
2nd Place, Flavored Black
A perfectly revitalizing and vibrant tea to brighten up a sluggish day, this high quality Yunnan black tea is infused with a refreshing dose of mint and tangy citrus.
Waken up the palate with lemon verbena and peppery calendula, this tea packs a caffeine punch ideal for tackling your to-do list.
Enjoyable both hot or iced!
Ingredients: Black tea, mint, calendula, lemon verbena, and natural flavoring.
Origin: Multiple origin blend.
Caffeine: HIGH
---
Imperial Gold Needle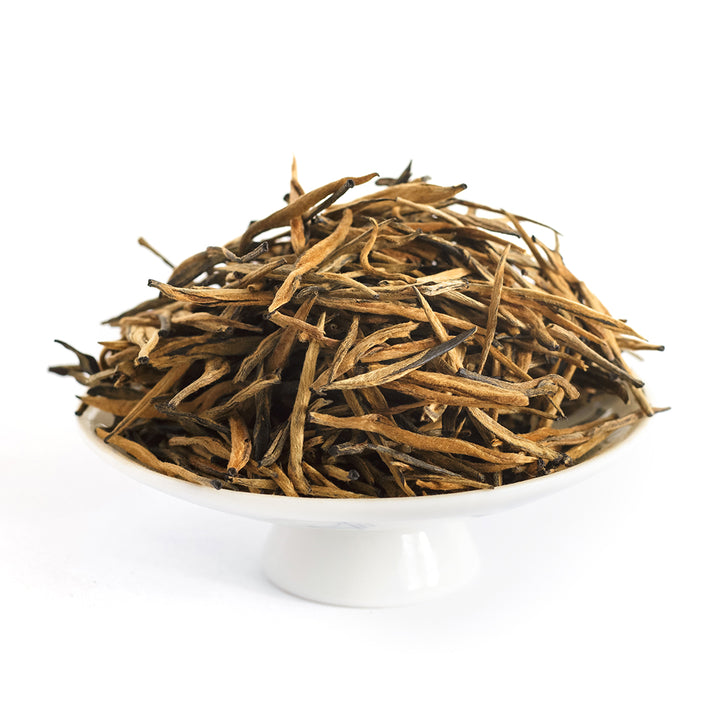 This sensational black tea is a pure bud pick from the spring harvest in Yunnan, China.
The bud shoots are lightly wilted and processed to keep the delicate taste and appearance intact.
An aroma that is thick and luscious, this incredibly fresh tea will leave you with smooth notes of dark malt and sweet honey.
Spring 2023 Harvest.
Ingredients: Black tea.
Origin: Yunnan, China
Caffeine: MED-HIGH

---
Yunnan Pine Needles
The fresh green tea is first fried in a wok to halt oxidation, then rolled, wilted, and dried again. In the final stage of processing the tea is pressed flat to shape it into what the locals call "Song Zhen" (Pine Needles).

Yunnan Pine Needles brews up a lovely, fresh green tea with notes of umami, fresh green grass, and a little nuttiness. A to-die-for aroma is followed by a buttery mouthfeel and a delicate sweetness that lingers on the palate.

Spring 2021 Harvest

Ingredients: Green tea
Origin: Yunnan, China
Caffeine: MED

---
Cinnamon Hibiscus
Cinnamon Hibiscus is a great caffeine-free herbal blend that is very enjoyable hot or iced!
It steeps a beautiful pink-hued cup of tea and balances the tart flavor of hibiscus with spicy cinnamon bark, rounded out with calming tulsi and a touch of natural sweetness from whole leaf stevia.
Ingredients: Organic hibiscus, organic cinnamon, organic tulsi, organic stevia
Origin: Multiple Origin Blend
Caffeine: CAFFEINE-FREE

---
---
Additional Customization Options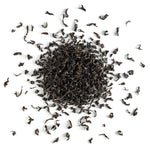 English Breakfast
A blend of high-grade assam, ceylon, and keemun black teas makes this a beloved English Breakfast.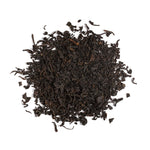 Blue Mountain Black
A strong pure black tea that embodies the unique and worldly flavor profile of Nilgiri, India.
---